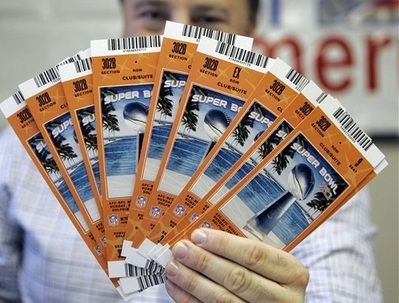 Beware Of Ticket Scalpers!

If you plan on buying concert tickets online or from the classifieds, you might be the target of a scam.  Shopping online for tickets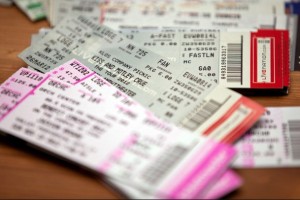 to your favorite artists you find a stranger selling legitimate tickets for a fraction of the price others might be charging.
But, after you buy them and you go to the concert venue, you are turned down because those legitimate tickets turned out to be fakes.
The scam works because a thief buys a legitimate ticket and photocopies it many, or hundreds, of times then sells the copies as real. Only the first legitimate looking ticket actually grants admission. Everyone else is turned away.  Five million people reported they have received fake concert or sporting event tickets [in 2013].
Scalping, another term for illegal ticket reselling, entered the American etymology in the latter half of the 19th century as a term for people who resell real – or counterfeit – tickets for a profit. The earliest records of this happening were for theatre tickets, but more predominantly for railway tickets. Reselling tickets for more than their face value is legal in a handful of states, including Utah.
With more tickets available to print from home victims don't suspect a thing, and only learn it is a fake once they are denied access to the concert. When going to concerts or events only try to buy tickets from well known ticket agencies like TicketMaster or StubHub, or even the box office.  In this climate of scamming, do not use classified ads and scalpers if you want to avoid the chance that the ticket could be a fake.