Kraft Recalling 36,000 Cases of Cheese Singles Due to Choking Hazard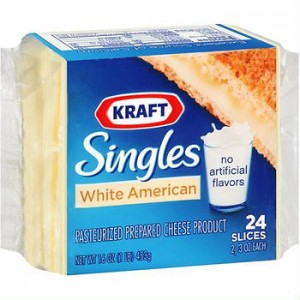 NORTHFIELD, ILLINOIS – August 1, 2015 – The Kraft Heinz Company is voluntarily recalling 36,000 cases of select Kraft Singles due to the possibility that a thin strip of the individual packaging film may remain adhered to the slice after the wrapper has been removed, potentially causing a choking hazard.
According to a press release by the FDA, the recall applies to 3-lb. and 4-lb. sizes of Kraft Singles American and White American pasteurized prepared cheese product with a best when used by date of December 29, 2015 through January 4, 2016, followed by the Manufacturing Code S54 or S55.
The S54 and S55 codes refer to the two production lines on which the impacted product was made.
No other sizes, varieties or code dates are included in this recall.
The release also states there have been 10 consumer complaints to date about the packaging, including three reports of consumers choking.
The cases of the recalled product were shipped by Kraft Heinz to retailers in the U.S., Puerto Rico and Grand Cayman.
Kraft issued the following statement "We deeply regret this situation and apologize to any consumers we have disappointed. Consumers who purchased this product should not eat it."
Krast says consumers can return it to the store where purchased for an exchange or full refund or contact Kraft Heinz consumer relations for a full refund at 1-800-432-3101, Monday through Friday, 9 a.m. to 6 p.m. ET.
You can see a complete list of the products being recalled by visiting the FDA website.