LONDON, ENGLAND – October 14, 2015 (Gephardt Daily) — We are wishing Sir Roger Moore a very happy 88th birthday. The actor is most famous for playing James Bond (1973 – 1985) after Sean Connery hung up his Walter PPK and George Lazenby was laughed out of theaters.
Roger Moore was mostly known for his roles on TV, including "Ivanhoe" which was broadcast on the BBC from 1958 to 1959. In the US, the actor probably got the most recognition a year before (1957), as cousin 'Beau Maverick' on the TV series "Maverick." In 1962, he got his big breakthrough, at least internationally, as "The Saint" (1962). The show made him a superstar and he became very successful thereafter.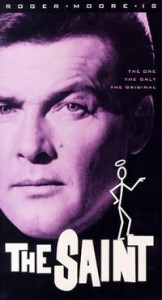 Moore ended his run as the Saint, and was one of the premier stars of the world, but he was not catching on in America. In an effort to change this, he agreed to star with Tony Curtis in ITC's "The Persuaders!" (1971), and although hugely popular in Europe, it did not catch on in the United States and was canceled.
Just prior to making the series, he starred in the dark "The Man Who Haunted Himself"(1970), which proved there was far more to Moore than the light-hearted roles he had previously accepted.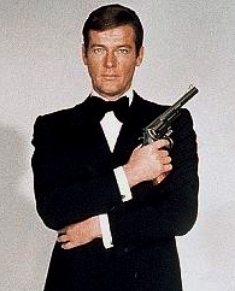 When he accepted the role of James Bond, he was finally embraced by US audiences. "Live and Let Die" (1973), his first Bond movie, grossed more outside of America than "Diamonds Are Forever" (1971); Connery's last outing as James Bond. He went on to star in another six Bond films, before bowing out after "A View to a Kill" in 1985.
He was 57 at the time the film was made. In between times, there had been more success with appearances in films such as "That Lucky Touch" (1975), "Shout at the Devil" (1976), "The Wild Geese" (1978), "Escape to Athena" (1979) and "Ffolkes" (1979).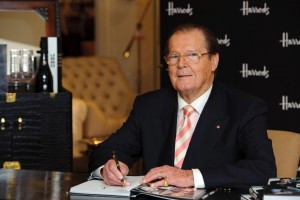 Roger Moore was created a Commander of the Order of the British Empire on 31 December 1998 in the New Year Honors list for services to UNICEF and on 14 June 2003, in the Queen's Birthdays honors, was promoted to 'Knight Commander' of the same order his services to the charities UNICEF and Kiwanis International.