LOS ANGELES, CALIFORNIA – September 7, 2015 (Gephardt Daily) — Variety is reporting 60's and 70's TV star Martin Milner, who starred on TV in "Adam-12" with Kent McCord and, earlier, on "Route 66" with George Maharis, died Sunday night.
Diana Downing, a representative for his fan page, confirmed his death. He was 83.
Milner was also known for his roles as a jazz guitarist in the brilliant 1957 film "Sweet Smell of Success" and in the 1967 camp classic "Valley of the Dolls."
With the support of his father, Milner started acting when he was in his teens.  He was seen in the 1947 classic "Life With Father" which co-starred a young Elizabeth Taylor.
His most memorable role was that of veteran police officer Pete Molloy alongside Kent McCord's rookie officer Jim Reed in the Jack Webb produced TV series "Adam-12." The series ran from 1968 through 1975.
The series boasted a more realistic quality than previous cop shows: The scripts were generated from actual police files and many L.A. officers were solicited for their stories about cruising the streets of Los Angeles.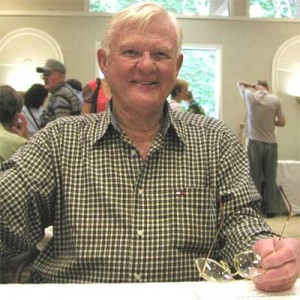 Variety went on to report Milner had a long association with Jack Webb, whose Mark VII Ltd. produced "Adam-12" and had produced "Dragnet" since 1951.
Martin Milner even appeared as a drummer in the Webb-directed 1955 feature "Pete Kelly's Blues." (The actor did not know how to play the guitar, so he was not really playing in "Sweet Smell of Success.")
Milner appeared in a variety of TV shows during the 60's and 70's including "Route 66," "Swiss Family Robinson," and "The D.A."
Also in the '80s Milner guested on "Fantasy Island," "Airwolf,"  "MacGyver" (playing MacGyver's father), and "Murder She Wrote."
In 1990-1991 he returned to the role of 'Pete Malloy' in "The New Adam 12."
After he retired from acting, Milner co-hosted a sports fishing radio show in Los Angeles called "Let's Talk HookUp."