HOLLYWOOD, CALIFORNIA – August 27, 2015 (Gephardt Daily) — It looks like the rumors are true, Amazon Studios will be developing a new TV series based on "Galaxy Quest."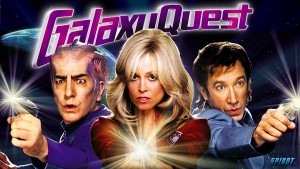 If you are a sci-fi fan or know one, the news of a series based on "Galaxy Quest" is very welcome. The film went has enjoyed almost a cult status since it was released in 1999.
"Galaxy Quest" starred Tim Allen, Sigourney Weaver and Alan Rickman as actors who once appeared on a "Star Trek"-like TV series. In the film, the episodes were picked up in outer space by aliens who did not know the show was fake. But believing what they have seen, the alien civilization turns to this troupe of out of work actors to save their world.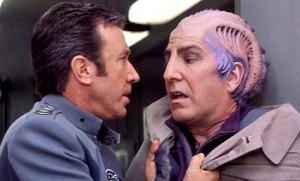 While it's unclear if any of the original cast will be utilized, original director Dean Parisot, co-writer Robert Gordon and executive producers Mark Johnson and Melissa Bernstein are on board.
Entertainment Weekly is reporting If 'Galaxy Quest' is officially green-lit, the project will be the latest movie-to-TV adaption to hit the small screen. Next season there's CBS' Rush Hour and Limitless, and Fox's Minority Report, to name but a few in the pipeline.