Nikki Ferrell's Ex Appears Drunk on 'The Bachelorette'
LOS ANGELES, May 19 (UPI) — Nikki Ferrell reportedly used to date Ryan McGill from "The Bachelorette" season 11.
Sources confirmed "The Bachelor" season 18 winner was previously involved with the 28-year-old contestant following McGill's dismissal on Monday's episode of "The Bachelorette."
Host Chris Harrison and show producers preemptively eliminated McGill due to his drunken behavior on the season premiere. The "junkyard specialist" caused a scene by grabbing potential Bachelorette Kaitlyn Bristowe's behind and making a rape joke to cast-mate J.J. Lane III.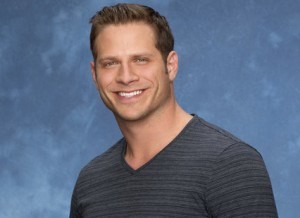 Ferrell tweeted about the episode, writing, "My faves are Shawn B, Tanner and the guy w the southern drawl, because who really needs to know his name w that accent… #TheBachelorette." She did not address McGill's dismissal.
"The Bachelorette"season 11 will see the contestants vote to decide if Bristowe or Britt Nilsson will become the Bachelorette. The decision will be announced Tuesday at 8 p.m. ET, with subsequent episodes to air on Mondays.
Ferrell and season 18 Bachelor Juan Pablo Galavis appeared on VH1 series "Couples Therapy" following "The Bachelor," but ultimately broke up in October 2014. The couple were unique in "Bachelor" history in that Galavis did not propose to Ferrell at the final rose ceremony.