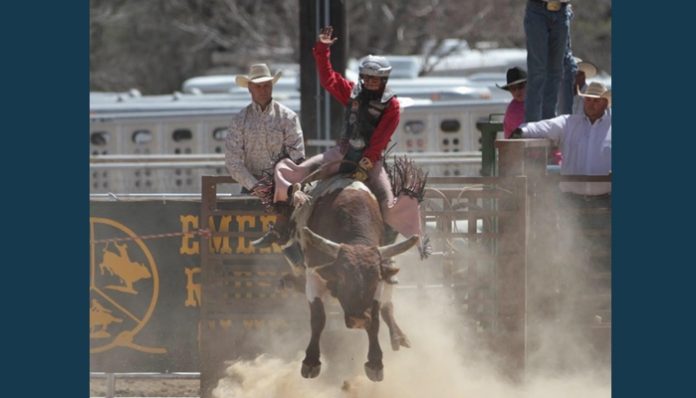 LAS VEGAS, Nev., Dec. 16, 2019 (Gephardt Daily) — A 20-year-old man from Milford, Utah, won the Professional Rodeo Cowboys Association all-around world championship Saturday night at the National Finals Rodeo in Las Vegas.
The Las Vegas Review-Journal reports Stetson Wright's winnings amount to $297,922.56.
Wright's father is a two-time saddle bronc riding champion, according to his bio. His two uncles have saddle bronc riding titles, as does his brother. He's the first in a family of cowboys to win the all-around title, in his second year on the tour.
Wright, who attended Milford High School, has won saddle bronc riding events at six rodeos and bull riding events at 11.
He started competing in rodeo in fourth grade and is the only member of the Wright family to compete in bull riding in addition to saddle bronc riding, his bio said.