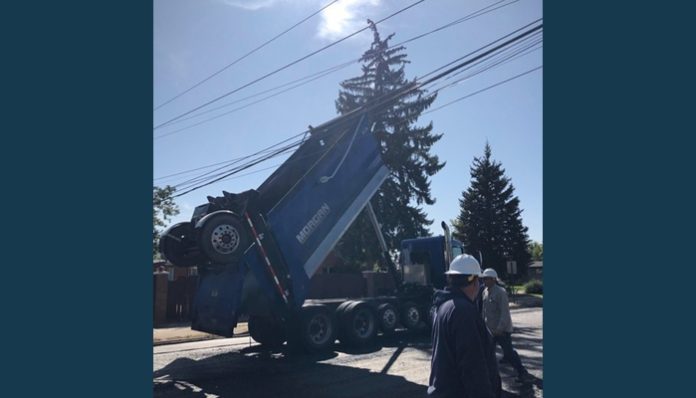 PROVO, Utah, Sept. 23, 2019 (Gephardt Daily) — A total of 250 customers are without power in the Grandview area of Provo after a dump truck snagged a communications line Monday afternoon.
A minimum of eight power poles were knocked down, said a tweet from Provo Power at 3:30 p.m.
"Crews will begin working on the south end of the outage and work toward the north," said a follow-up tweet. "There is not an evacuation in place. Could be 24 hours before full restoration."
Provo Power shared these tips for food and water safety during outages.
Gephardt Daily will have more on this developing story as information is made available.