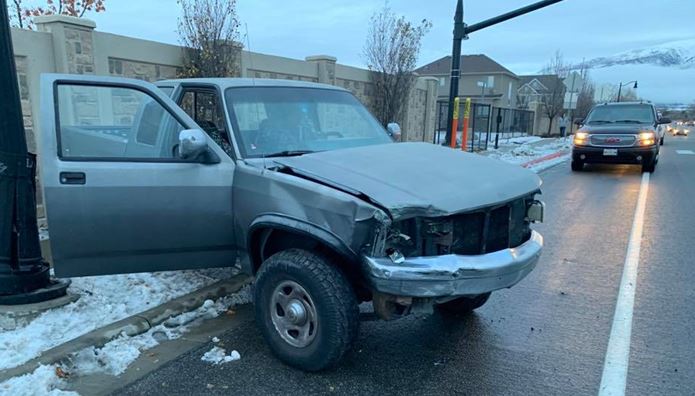 LAYTON, Utah, Jan. 11, 2019 (Gephardt Daily) — "Bird Box Challenge while driving… predictable result."
That's the assessment from the Layton City Police Department, which posted photos of a car-truck collision in which one driver, a 17-year-old girl, was "blindfolded" by a knit cap she had pulled down over her eyes.
"The latest viral challenge led to a collision Monday on Layton Parkway," the Facebook post says. "This happened on Monday as a result of the driver covering her eyes while driving on Layton Parkway."
"Bird Box" is a Netflix movie starring Sandra Bullock. The story features aliens that can take over the minds of those who see them, forcing victims to harm or kill themselves.
Bullock's character blindfolds herself and her children in an attempt to save them, but still must navigate the world without being able to see.
Social media is now filled with photos and videos people taking the challenge, trying to accomplish tasks while blindfolded.