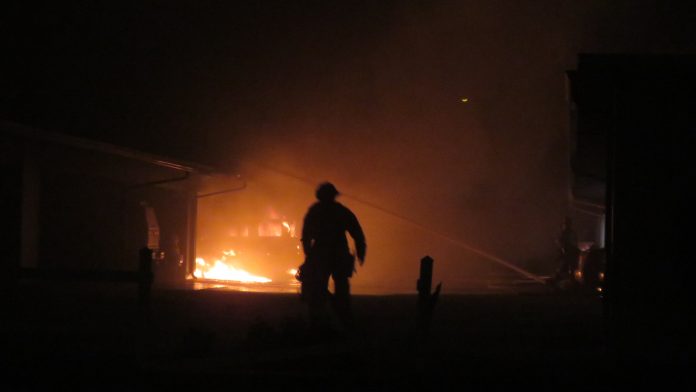 MURRAY, Utah, Oct. 28, 2016 (Gephardt Daily) — Firefighters are on the scene of a devastating blaze at a Murray City condominium complex.
Witnesses tell Gephardt Daily the fire broke out around 2 a.m. Friday at condos at 735 E. Three Fountains Circle, forcing approximately 50 people from their residences.
Dozens of firefighters from Murray City, Sandy, West Jordan and the Unified Fire Authority responded to the three-alarm blaze.
Resident Tina Vinson said she was sound asleep when she was suddenly awakened by neighbors pounding on her front door. By the time she was able to run from her residence, she heard windows shattering, as flames reached the back of her home.
"I opened the door and I could see flames engulfing my neighbors' cars. I assume the same thing happened to my car," she said. "I can't imagine what we are going to see come morning."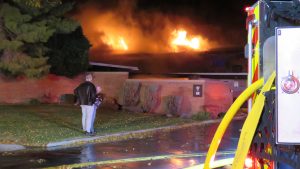 Firefighters say eight of 10 units have been heavily damaged.
There's no word yet on any injuries or what may have caused the fire.
Gephardt Daily has a crew on the scene and will update the story as information becomes available.