SUMMIT COUNTY, Utah, Aug. 2, 2017 (Gephardt Daily) — The search for an elderly hiker missing since Monday in Summit County will resume Thursday morning.
Melvin Heaps, 74, went for a day hike in the Crystal Lake area Monday and did not return.
Search and rescue crews looked for Heaps starting early Tuesday, and were assisted by a K-9 unit, horses, and a Utah Department of Public Safety helicopter.
Summit County Sheriff's deputies located Heaps' vehicle at the Crystal Lake trailhead.
Heaps is described as Caucasian, 5 feet 9 inches tall, weighing 175 pounds, with brown hair and blue eyes. He's believed to be wearing a rust-colored long-sleeved shirt with beige-
colored vertical stripes and blue jeans with suspenders. He also typically wears a straw hat when he hikes, similar to the one in this photo.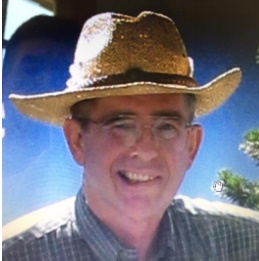 Anyone with information about Heaps is asked to contact the Sheriff's Office on 435-615-3600 or 435-615-3520.
Crystal Lake is approximately 27 miles east of Kamas.