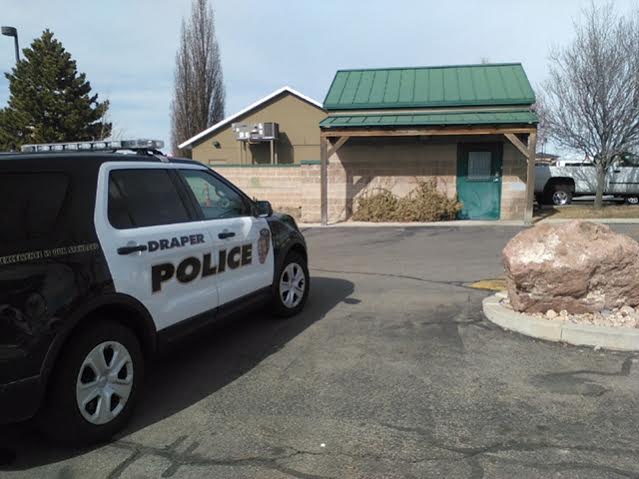 DRAPER, Utah, Feb. 19, 2019 (Gephardt Daily) — Officers in Draper have taken three people into custody after pinging a cell phone stolen Friday in an early morning business robbery.
According to Draper City Police Sgt. Chad Carpenter, officers responded to a burglary Friday morning near 11500 S. State during which a cell phone and a computer were taken.
"Our officers then pinged the stolen phone and it led them to a shed," Carpenter said. "Three individuals inside the shed did not initially come out, but after some time, one of the suspects surrendered followed shortly after by two others."
Carpenter said a search warrant is currently being requested to search the shed for the stolen items.
Two males and a female were detained and are being held for questioning. The names of the individuals have not been released pending outcome of the investigation.