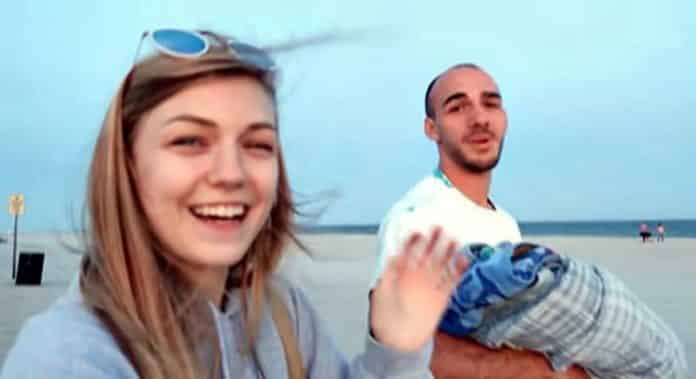 DENVER, Colorado, September 23, 2021 (Gephardt Daily) — A federal arrest warrant has been issued for Gabby Petito's boyfriend, Brian Laundrie.
According to a statement posted on Twitter by the FBI in Denver:
On September 22, 2021, the U.S. District Court of Wyoming issued a federal arrest warrant for Brian Christopher Laundrie pursuant to a Federal Grand Jury indictment related to Mr. Laundrie's activities following the death of Gabrielle Petito.
While this warrant allows law enforcement to arrest Mr. Laundrie, the FBI and our partners across the country continue to investigate the facts of Ms. Petito's homicide. We urge individuals with knowledge of Mr. Laundrie's role in this matter or his current whereabouts contact the FBI.
The grand jury indictment reads as follows:
From on or about August 31, 2021, through and including on or about September 1, 2021  the District of Wyoming and elsewhere, the Defendant, Brian Christopher Laundrie knowingly and with intent to defraud, used one or more unauthorized access devices, namely a Capitol One Bank debit card ending in **** and a personal identification number for a Capitol One Bank card ending in **** and ****, and by such contact obtained things of value aggregating to $1000 or more during that period, which affected interstate commerce.
L. Robert Murray
Acting United States Attorney
Laundrie, 23, has previously been named a person of interest in Petito's murder. The couple, who shared a home with Laundrie's parents in Florida, had been traveling across the western U.S., including stops in Utah, before Gabby's disappearance near the end of August.
Petito's family reported her missing Sept. 11 and told authorities she was believed to be in the Grand Teton National Park area outside Jackson, Wyoming.
Petito's body was found in that vicinity Sunday in an undeveloped camping area. She was positively identified Tuesday.
Laundrie had returned to his parents' North Port, Florida home Sept. 1. and neither he or his parents cooperated with investigators after it was determined Petito was missing. On Sept 18  Laundrie's parents revealed to police they had not seen their son for days, triggering an intense manhunt at a nearby Florida nature reserve.
(Developing)