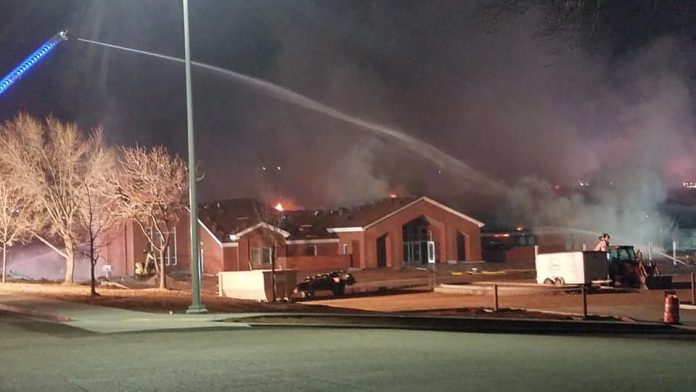 ST. GEORGE, Utah, Feb. 8, 2019 (Gephardt Daily) — Federal and Utah authorities are investigating whether there might be a connection between suspicious fires at two St. George houses of worship that both burned in January.
A statement from the St. George Police Department, released Friday, said its investigation, — and those of the St. George Fire Department, Utah State Fire Marshal and the Bureau of Alcohol, Tobacco, Firearms and Explosives (ATF) — are trying to determine if a Jan. 5 fire at Grace Episcopal Church and the Jan. 26 blaze at the under-construction St. George East Stake Center may be linked.
The investigations seek "to determine if there might have been criminal intent," the statement said, adding "Both are open investigations."
Immediately following the fire that gutted the Stake Center of The Church of Jesus Christ of Latter-day Saints, St. George Police spokeswoman Tiffany Atkin told reporters that the investigation was being classified as criminal because the spot where the fire began had no electrical wiring or other likely source of an accidental fire.
Asked if it might be a hate crime, Atkin said at the time, "We're not going to say it's a hate crime at this point … The fact that it's an LDS church — that's why ATF was called in."
To report information about either fire, individuals are asked to call the St. George Police Department tip line at 435-627-4338.
It was announced on Wednesday that a $5,000 reward is being offered by the Bureau of Alcohol, Tobacco and Firearms, Denver Division, for information leading to the arrest and conviction of those responsible for the Stake Center Fire.