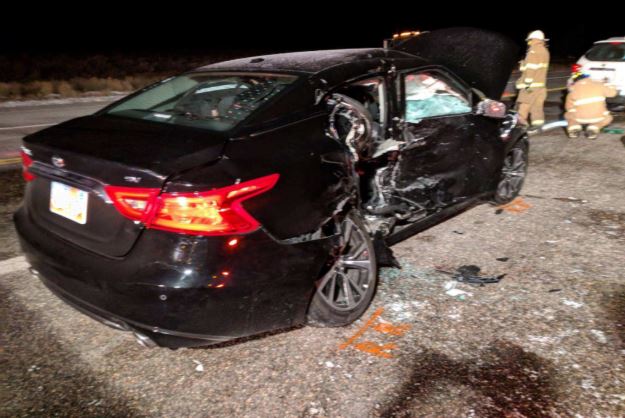 GARFIELD COUNTY, Utah, Dec. 26, 2018 (Gephardt Daily) — A woman is dead and two people are in critical condition after a crash Wednesday night near Panguitch.
Information from Utah Highway Patrol indicates that at 6:15 p.m., a black Nissan Altima was turning around on State Route 89, near mile post 114.
The black Nissan was sideways on the roadway, facing west, when it was struck on the passenger side by a southbound white Nissan Pathfinder.
"One rear passenger occupant of the black Nissan was killed in the crash," says a statement from the Utah Department of Public Safety.
"Two other occupants in the black Nissan were transported by air ambulance from Garfield Memorial hospital to Dixie Regional Medical Center in critical condition.
"The deceased is Tong Xian He, age 72. She is from Jin Zhong, China."
Gephardt Daily will have more details as information is available.