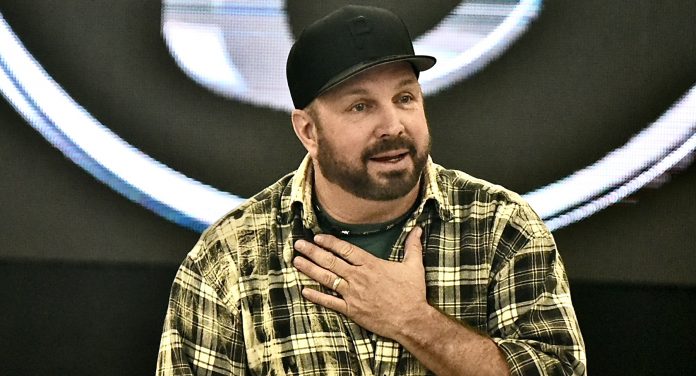 June 30 (Gephardt Daily/UPI) — Utah fan favorite Garth Brooks, who sold out two concerts at Rice-Eccles Stadium on June 17 and 18, will be honored at the 2022 Nashville Songwriter Awards.
The Nashville Songwriters Association International (NSAI) said in a press release Tuesday that Brooks, 60, will receive the Kris Kristofferson Lifetime Achievement Award at the 5th annual awards show in September.
The Kris Kristofferson Lifetime Achievement Award is given to an individual whose works have made a significant contribution to the American songbook and one who has inspired the careers of others.
Previous recipients are Loretta Lynn, Bill Anderson and Willie Nelson. Brooks was chosen personally by Kristofferson to receive this year's award.
"It's pretty damn embarrassing to give a man of Garth's stature an award with my name on it," Kristofferson said. "When Willie got one he said he could take care of that. Congratulations Garth, I am truly humbled and honored that you have accepted this! You belong on Mount Rushmore. See you there."
"When they name awards after artists, that award takes on an even greater meaning. Kristofferson is known as the songwriter's songwriter… and he should be," Brooks added. "The honor is the name on the award and the names who have received it. My hope is that through time, the Garth Brooks name is worthy of such an honor. This is going to be a cool night."
The Nashville Songwriter Awards celebrate songs and songwriters, with many recipients determined by the community of peer professional writers honoring their most-admired songs from the past year.
This year's awards show will take place Sept. 20 at Ryman Auditorium in Nashville, Tenn after Brooks finishes the emotional final dates for the world stadium tour.
Brooks feels the love in the home stretch of stadium tour
After Brooks performed the second of back-to-back mid-June stadium gigs in Salt Lake City, the reportedly awe-struck entertainer responded to the outpouring of fan support with an emotional tweet. "SALT LAKE, I LOVE YOU!! With that said, you saved the best for last!!!! UNBELIEVABLE!!!!! I AM FOREVER YOURS!!! love, g."
Utah's Gov. Spencer Cox saw Brooks tweet and went full fanboy, lavishing praise on the veteran music star who was visibly moved by the size and the enthusiasm of the Salt Lake City audiences. Brooks had a similar response in July 2021, when he played before another sell-out crowd at Rice-Eccles Stadium. It was the first mass gathering in SLC since the outbreak of the COVID epidemic in 2020.
"Last year, with no discussion, and completely impromptu, Garth promised to come back again," Cox tweeted. "He kept his promise with not one but TWO shows. And the best part was he brought Miss Yearwood. Nobody does it better. We love you back."
SALT LAKE
I LOVE YOU!!
With that said, you saved the best for last!!!!
UNBELIEVABLE!!!!!
I am FOREVER YOURS!!! love, g#GARTHinSALTLAKE pic.twitter.com/SqypM8b3PI

— Garth Brooks (@garthbrooks) June 19, 2022
Brooks' final stadium concert in the U.S. is scheduled for August 6 in Houston, Texas.
The worldwide leg of the stadium tour ends a month later with a week of engagements in Dublin.
This year's Nashville Songwriters Association International award presentation will take place Sept. 20 at Ryman Auditorium in Nashville, Tenn.
See Gephardt Daily's review of Brooks' July 17 concert here.