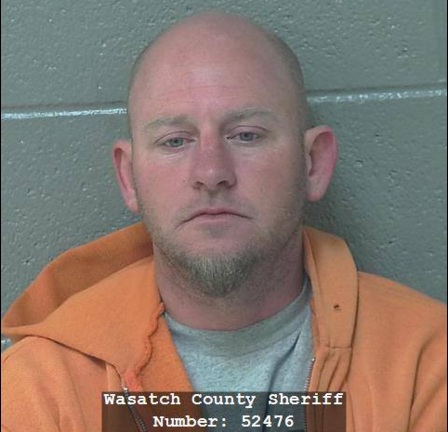 HEBER CITY, UTAH – November 6, 2015 (Gephardt Daily) – A Heber City man has been charged with attempted murder after shooting at his wife while she tried to run away from a heated argument.
According to Heber City Police, officers responded to a report of a domestic dispute in which multiple shots were allegedly fired.
During the investigation, police discovered 36-year-old Shane Christopher Kendall had fired multiple rounds at his wife as she attempted to get away from an alcohol-fueled domestic dispute.
Officers said they discovered two rounds had hit her vehicle and three more had hit the neighbor's garage.
The couple's two children were inside the house during the incident but were not harmed.
Kendell was arrested and is currently being held without bail at the Wasatch County Jail on charges of attempted homicide, cohabitant abuse discharge of a firearm, cohabitant abuse aggravated assault, two counts of cohabitant abuse in the presence of a child, threat with a weapon, criminal mischief, reckless endangerment, carrying a weapon while intoxicated, disorderly conduct and public intoxication. 
If you or anyone you know is experiencing domestic violence, please contact the Utah LINKline at 1-800-897-LINK (5465).