SALT LAKE CITY, Utah, May 22, 2023 (Gephardt Daily) — The 2023 Hive Music Festival, a hip-hop event headlined by Utah resident Post Malone and featuring numerous other artists, has been canceled, according to a graphic posted on the event website.
"Due to unforeseen circumstances, Hive Music Festival will no longer take place this year," says the notice.
It adds that front gate ticket purchase will be automatically refunded to the original method of payment.
No further information was offered on the site. Gephardt Daily has reached out to organizers for additional information, and has not yet heard back.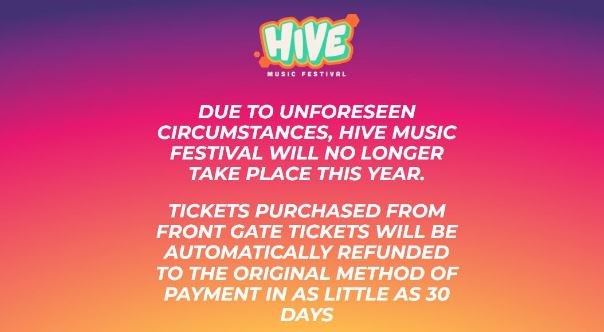 The all-ages festival had been scheduled for June 9 and 10 at the Utah State Fair Park. According to its 2023 poster, Malone and Kid Cudi were headliners, with scheduled appearances by Joji, Big Sean, Santa Fe Klan and more than 20 additional acts.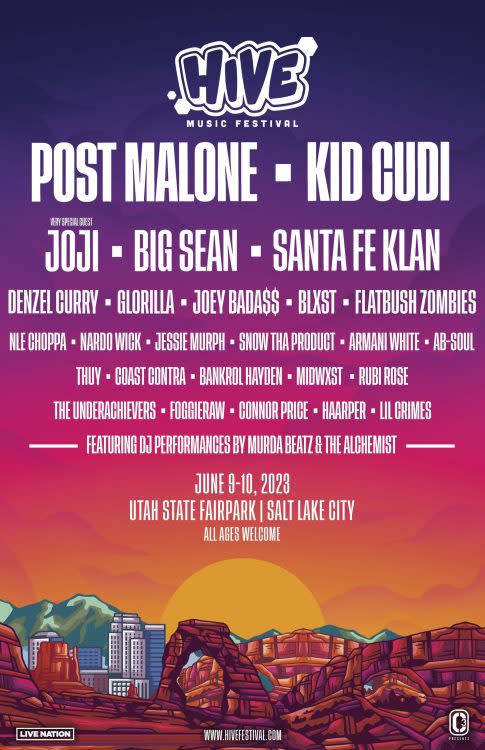 Malone also headlined at the 2021 Hive Music Festival, the venture's first year, and earned top reviews from fans and critics.
But many of the other scheduled acts were no shows. Among the numerous acts that did not appear were The Kid Laroi and Ski Mask the Slump God.
Festival organizers from Select Sound took to social media that Saturday to address concerns and thanked fans for their "understanding," Gephardt Daily reported at the time.
"As we head into Day 2, we hear and recognize all your criticisms," the 2021 statement said. "As we begin to address each request, there is one thing to keep in mind that the artists that did come out, showed up and put on great performances. Through the growing pains of a first year festival, artists who are sick, miss flights or withdraw are all instances out of our control, and as crushing to us as it was to you all. Thank you for your understanding."
As of Monday, Hive Music Festival's Facebook page had been replaced with a content unavailable notice, leaving fans with no way to leave questions or to comment.