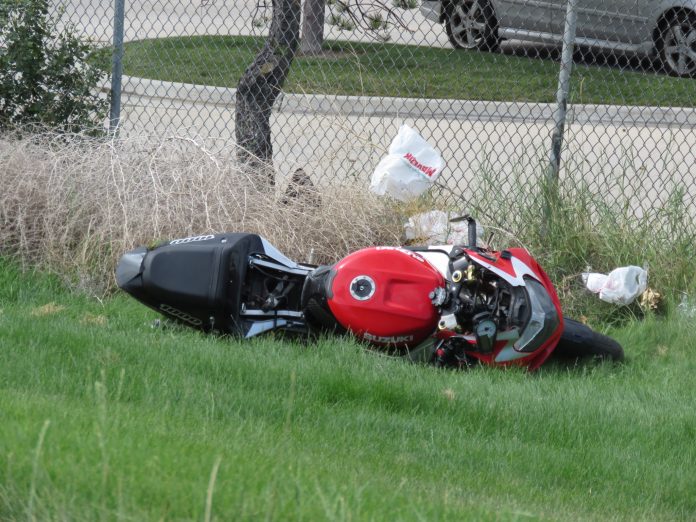 WEST VALLEY CITY, Utah, July 9, 2016 (Gephardt Daily) — A man rolled a stolen motorcycle on Saturday afternoon on Interstate 215, and was transported to an area hospital with serious injuries.
Two bikers left the parking lot of a Comfort Inn in West Valley City, and headed north on I-215.
"One was a little ahead of the other," said Sgt. Nathan Croft, of the Utah Highway Patrol. "I'm not sure if speed was a factor, but one was definitely trying to catch up with the other.
"He started coming up and lost control, rolled several times, and was thrown from the bike," Croft said. "He's got some serious injuries…. He's probably going to live."
Officers at the scene discovered that the motorcycle was stolen. Croft said officers planned to talk to the injured man after doctors stabilized him, to try to determine is identity. Croft said the man appeared to be about 35 or 40.
Officers were also interviewing the man who appeared to be traveling with the injured victim.