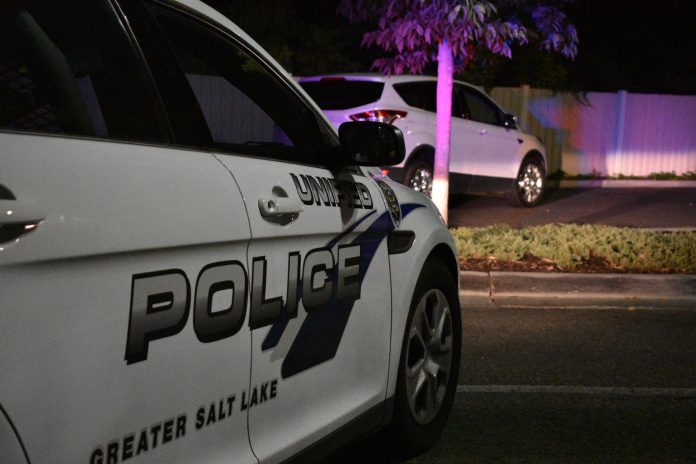 MILLCREEK, Utah, Aug. 30, 2017 (Gephardt Daily) — One man is in custody after police say he burglarized a Millcreek residence early Wednesday and threatened homeowners with a rifle.
Suspect Kent Gaisford will be facing a string of charges after the incident that occurred at 3213 S. Orchard St. at approximately 1:45 a.m., the Unified Police Department spokesman Lt. Brian Lohrke said in a news release.
"The victims were awoken from noises in their basement," the news release said. "When they went to investigate, they found a male who was stealing items. The male suspect produced a rifle and threatened the victims."
The suspect fled the home and the homeowners were unharmed.
"UPD Millcreek patrol and K-9 units immediately responded to the area, actively searching for the suspect," the news release continued. "During the search, officers were notified by UPD dispatch that a car was just recently stolen, close to the containment area. Officers located the vehicle, damaged and unoccupied, at the nearby Home Depot. When the suspect fled the stolen vehicle on foot, he attempted to scale a wall, which had a significant drop-off, approximately 25 feet, on the other side. When the suspect fell, he severely injured his arm, allowing officers to apprehend him."
Gaisford was transported a nearby hospital before being taken to jail.
Gephardt Daily will have more on this developing story as information becomes available.