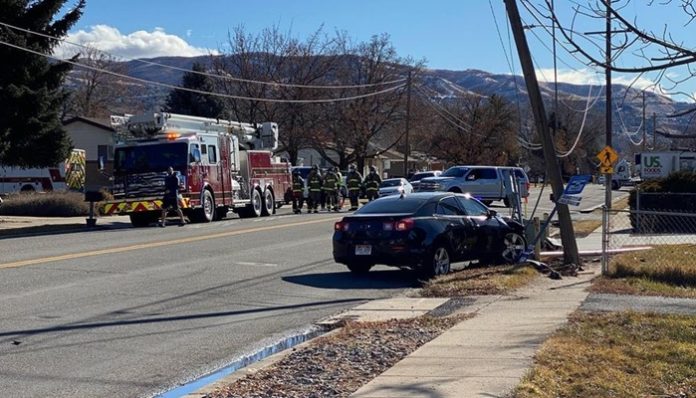 WOODS CROSS, Utah, Jan. 5, 2021 (Gephardt Daily) — Nearly 400 customers are without power Tuesday afternoon after a car hit a pole in Woods Cross.
The crash is in the area of 1990 S. 800 West and 800 West will be closed until the power pole is removed according to Woods Cross Police Department at 2:30 p.m.
The Rocky Mountain Power website says 378 customers are without power. The first report of the power outage was at 1:13 p.m. and power is estimated to be restored before 8 p.m.
There was no word on possible injuries or the cause of the accident.
Gephardt Daily will have more on this developing story as information is made available.