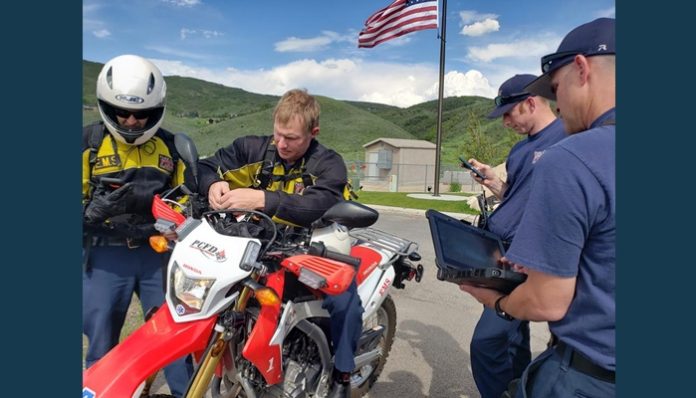 PARK CITY, Utah, June 25, 2019 (Gephardt Daily) — Park City Fire Department backcountry response team helped reunite a missing bicyclist with his party Monday.
"Backcountry response was dispatched to help find a bicyclist that hadn't been seen in several hours," said a tweet from Park City Fire. "Two motorcyclists from our moto team rode the trail where the bicyclist was last seen."
The cyclist was located and reconnected with their party, the tweet said.
There were no injuries as a result of the incident.