SALT LAKE CITY, Utah, Feb. 9, 2017 (Gephardt Daily) — Two men have been charged with murder in connection with the July murder of 16-year-old Paris Gustin in Salt Lake City.
Fortunato Villagrana, 23, and Martin Antonio Cruz, 22, were each charged Tuesday with one count of first-degree felony murder, one count of first-degree felony discharge of a firearm with serious bodily injury and two counts of third-degree felony discharge of a firearm.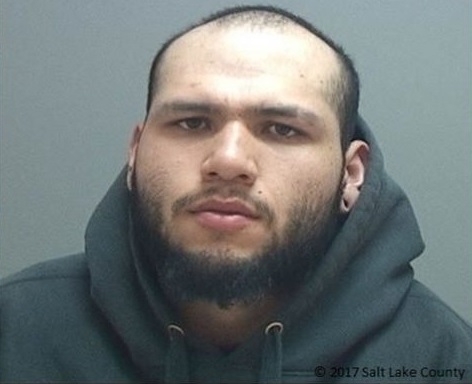 Cruz was booked into the Salt Lake County jail on $1 million bond. His initial court appearance is set for Friday.
A $1 million arrest warrant was issued for Villagrana, who, as of Thursday, remained on the run.
Gustin was shot and killed at 4 a.m. July 5, 2016, after he and two friends were driving round "egging" other cars, including that of the suspects.
Gustin's body was found inside a vehicle at 985 S. 1100 West after dispatchers received multiple calls of gunfire. Investigators believe the teen may have been shot in the vicinity of 600 N. 1000 West, where detectives discovered numerous shell casings.
Details were included in the Salt Lake County Sheriff's probable cause statement:
"The victim was killed after an altercation with the occupants of another vehicle," it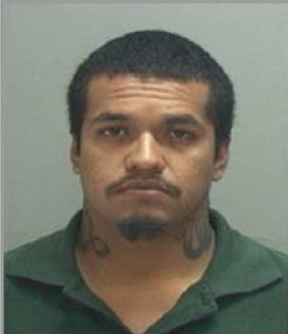 said. "(The victim) and his friends were driving around the Glendale/Rose Park area 'egging' other vehicles. During the course of the investigation, detectives were able to identify Martin Cruz as being the driver of the vehicle that shots were fired from. An independent witness observed Cruz get into the driver's seat of the suspect vehicle and an individual get into the front passenger seat of the passenger vehicle with (an) AK-47 minutes before the homicide occurred."
The statement said that after Cruz was read his Miranda rights, he admitted he was driving the vehicle at a high rate of speed trying to catch up to the driver of the other vehicle while his passenger fired the AK-47 at the victim.
Gustin's mother Ashley Gustin wrote a Facebook post Wednesday about her son. The post reads, in part: "I know I should feel some type of comfort, that FINALLY seven months later, your murderers are finally charged with robbing you of your beautiful life. I wish it brought me comfort, but it does not. This does not change the fact that you will never be able to come home, I will never be able to tuck you in at night, I will never get the chance to hug you, watch you grow into an amazing man and I know an amazing father. Hear your beautiful laugh or see your beautiful smile."
She goes on to say that she feels she has been robbed of her life as well as her son's.
"What these people who shoot and kill without remorse don't realize and maybe don't care, is not only do they rob our children of their lives, but us parents of ours," her post continues. "This world, especially my world, needed more of you, son. It breaks my heart every day knowing you're never coming home again. The tears I've cried and continue to cry could fill a thousand oceans, I will never stop fighting for you my beautiful son."
Villagrana is described as Hispanic, with black hair and brown eyes, about 5 feet 9 inches tall and approximately 155 pounds.
Police are asking anyone who may know the whereabouts of Villagrana to call 801-799-3000. Anonymous tips may be sent by text to 274637. Please start text with TIPSLCPD, which routes it to the police department. Include any relevant information. Reference: Homicide case #16-120239.