OGDEN, Utah, Feb. 1, 2020 (Gephardt Daily) — A possible Super Bowl ad for Bud Light Seltzer will feature scenes of singer/rapper/record producer Post Malone tossing back the fizzy hard soda at none other than Ogden bar Brewskis.
Brewskis managed to keep the secret until this week.
"Does this bar look familiar?" asks a coy post on Brewskis Facebook page.
"Here is Post Malone enjoying a #BudLightSelzer (filmed on location). #ThisBudsForYou#PostMalone #OgdenUtah #Historical25Street #BudLight"
The bar was closed for filming on Jan. 8.
"Sorry for the late notice," a Facebook post that day said. "BREWSKIS will be closed today while Hollywood does some filming — stay tuned, details to come."
Social media voters will decide whether Post Malone's Utah-shot Bud Light commercial or one made in San Tropez will air during the Super Bowl. To cast a vote, click here.
Malone, 24, whose real name is Austin Richard Post, maintains a Utah residence and recorded one of his albums there, according to Wikipedia.
On a Doritos Limón ad that debuted during the NFL ProBowl last Sunday, Jan. 26, Malone can be seen giving a bartender a driver license that clearly identifies him as Park City resident "Post Limón."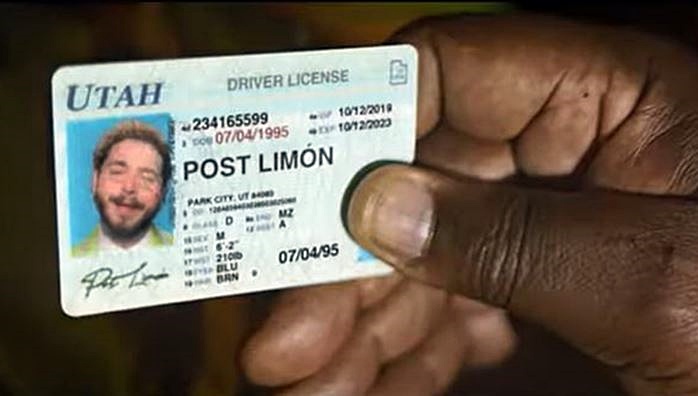 The Doritos Limon ad on YouTube hasn't drawn many Utah-related comments.
"Why is his license from Utah lmao?" one poster asked. "He's from Dallas."
"He lives in Utah," another answered.
"I never knew that lmao," the first person answered.
The Brewskis post drew a few more Utah-related comments:
"He looks like he lives in Ogden," one person said.
"They really did a number on the set decoration," another commented.
"Is this guy from Utah or something?" asked a third.
"He was there!" wrote another.
"No way this is brewski's, this looks WAY too nice to be Brewski's," another wrote.
See the Dorito add below and the Bud Light Seltzer ad at the top.
The Super Bowl airs at 4:30 p.m. Sunday on Fox 13, with pregame shows beginning earlier.