LINDON, UTAH – August 16, 2015 (Gephardt Daily) – The 9th Annual Utah Law Enforcement Memorial (ULEM) Ride for Fallen Officers Sunday honored those who made the ultimate sacrifice while serving in the line of duty.
The life of Sergeant Cory Wride, who died on January 30, 2014, was honored with his brethren at the ride. Sergeant Wride was shot and killed from ambush while checking on what he believed was an abandoned vehicle on Highway 73, near Eagle Mountain.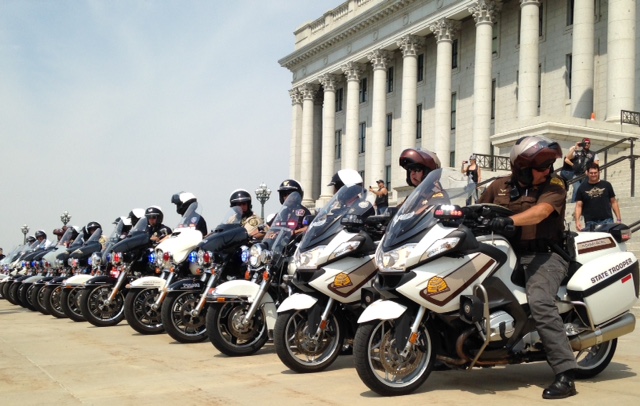 The ride left from Timpanogos Harley Davidson in Lindon at 10 a.m. and followed a scenic ride to the State Capitol, where Sergeant Derek Johnson's widow, Shante Johnson addressed those attending. Draper Police Sgt. Derek Johnson was killed in the line of duty on September 1, 2013 by an armed man after pulling over to help a stranded couple in their vehicle.
Shante Johnson said, "It is really great for the public to remember that our officers are human and if we get back to the basics of what we have our officers for, that they are here to protect us and that is all they wake up every morning to do, they go on all the calls we can't handle." This is Johnson's second time at this memorial.
"The ULEM Ride for Fallen officers provides comfort to the families of our fallen and is a time to remember and honor their ultimate sacrifice," said Clarke Christensen, Utah Law Enforcement Memorial President. "Our officers put their lives on the line every day to protect and serve. The Ride for Fallen is a tribute to the families and our fallen brethren."
Bruce Clements, a retired law enforcement officer told us, "I know some of the people who have been killed and whose names are on that wall so this memorial is very significant to me. It brings awareness to the general public and shows that there are people out there who are willing to put their lives on the line and do what is necessary in order to maintain our peace and tranquility."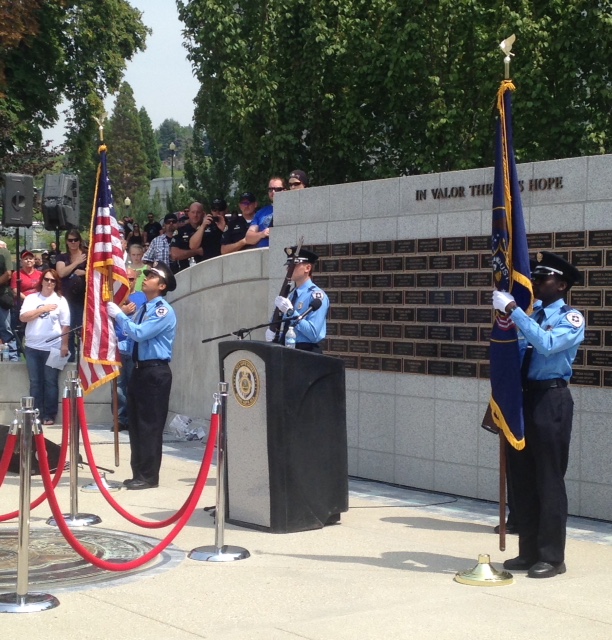 "Having been a law enforcement officer myself I can tell you that it's unfortunate but the interaction between officers and the public are when people are at their worst." Clements was in the U.S. Army for nine years and then went on to being a part of a Sheriff's Office for 32 years.
"The majority of the people who are riding their motorcycles today are not police officers nor have they been, they are just showing their support for the officers who have fallen and given their lives for the public safety," Clements said.
One-hundred-and-thirty-seven Utah police officers have died in the line of duty. "We can never let ourselves forget the sacrifice of the heroic men and women who have fallen in their service of others. I'm honored to support this ride for the recognition and respect of those fallen and their families," said Sean Reyes, Attorney General.
For more information about the ULEM Ride for Fallen Officers, go to www.utahsfallen.org.
Utah Law Enforcement Memorial