Sandy City Elementary School Locked Down After Reports of a Man Brandishing a Gun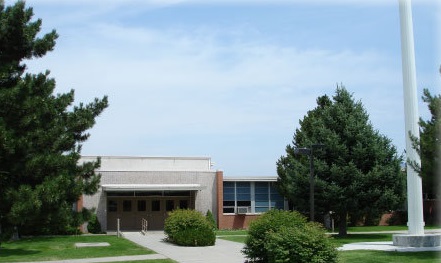 SANDY, UT – June 4, 2015 (Gephardt Daily) – Sandy City Police confirmed today what started out as a call of someone pulling a gun in front of an elementary school turned out to be something quite different.
"It was a 180 degree difference from what we thought was happening here, the school was really not involved in the incident," said Sgt. Dean Carriger, Sandy City Police Department.
According to Carriger, police received the call Thursday morning around 10 a.m. and were immediately dispatched to Peruvian Park Elementary School located at 1545 E. and 8425 South in Sandy. A gentleman who was involved in a road rage altercation while headed to the school for a graduation ceremony told administrators about the incident and asked them to call police.
"From the initial reports, the school thought there was a man in front of the school with a gun, or who had at least brandished one. According to school protocol the school was locked down until police arrived," said Carriger. Once police arrived and after investigating the incident they determined there was no threat to the school, the children or any administrators, and the lock down was lifted.
Officers were able to determine that the man who reported the incident was headed eastbound towards the school and for whatever reason did not like the way the car in front of him was driving. Once the car in front of him stopped, he got out of his car and approached the driver.
Carriger further explained the incident appears to be a situation in which the driver decided to confront the driver of the vehicle in front of him. "He got out of his car and walked right up to the driver's side window. The driver of that car then lifted his shirt, exposed a gun in a holster and asked the upset man if there was an issue," said Carriger.
Carriger stated that they are not sure what the man with the gun's intentions were necessarily however they are interested in hearing his side of the story. "Utah law allows a concealed weapons carrier to let someone they feel is a threat know they have a gun, whether that means by telling them or showing him in this manner in which he did," said Carriger.
Based on Utah law it is not against the law to show someone they are carrying a weapon unless he is pointing it directly at people or doesn't have a permit. "He was approached in what he may have believed was a threatening manner. In that case, the driver with the gun, if he has a permit, did the right thing to diffuse the situation," said Carriger.
As of now the incident is still under investigation and police are interested in speaking with the other driver. He is described as a white male in his 40's with a mustache and driving a tan Ford explorer. Police are ask the driver or anyone with information to call Sandy City Police at 801-568-7200.