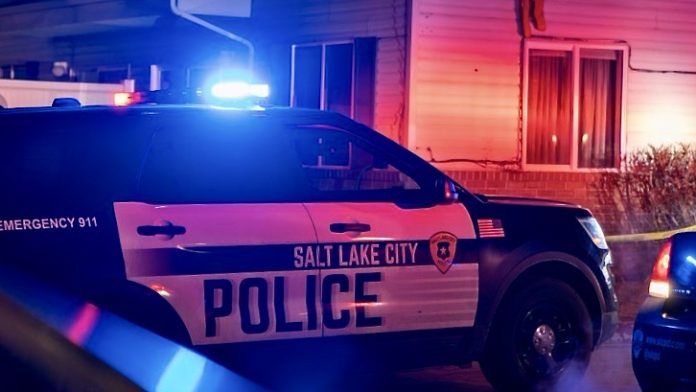 SALT LAKE CITY, Utah, Feb. 2, 2023 (Gephardt Daily) — Salt Lake police have arrested the alleged shooter in Wednesday night's homicide as well as the man they say handed him the gun.
"Today, with the assistance of the Salt Lake City Police Department's Violent Criminal Apprehension Team (VCAT) and SWAT Team, detectives with the SLCPD's Homicide Squad arrested two men connected to the fatal shooting of a 35-year-old man," according to a press release issued Thursday just after 6 p.m. 
Killed in the shooting at 1665 South Riverside Drive in the Glendale neighborhood was Guthrie Serawop, in what police said is the city's first homicide this year. 
The arrestees are Oliver Spencer Avila-Jimenez, 23, charged with murder and obstruction of justice and Julio Steven Cardona, 30, charged with purchasing, transferring, possession or use of a firearm by a restricted Person. 
Detectives have booked both men into the Salt Lake County Metro Jail.
During the investigation, detectives reviewed video evidence that showed Cardona handling and carrying a firearm and then handing it to Avila-Jimenez. Cardona is a restricted person and by law is not allowed to be in possession of a firearm.
Detectives believe Avila-Jimenez got into a fight with Guthrie Serawop and that Avila-Jimenez pulled out a firearm and shot several rounds, with at least one round striking Serawop.
The Salt Lake City Fire Department and Gold Cross Ambulance took Serawop to the hospital where he later died.
Anyone with information on this case should call 801-799-3000 and reference case number 23-22963.