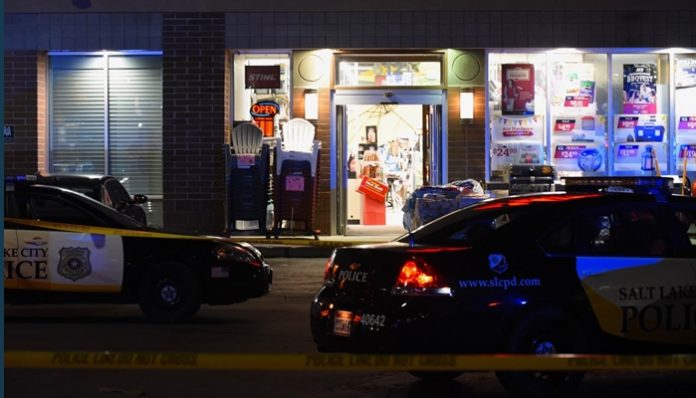 SALT LAKE CITY, Utah, May 2, 2019 (Gephardt Daily) — Salt Lake City police said a man who was reportedly shoplifting from Ace Hardware is in critical condition after getting into an altercation with store employees and bystanders Thursday evening.
First responders were called to the scene of Ace Hardware, at 612 E. 400 South, at approximately 7:10 p.m., according to a tweet from Salt Lake City Police Department.
"#Shoplifter leaving Ace Hardware tackled by witnesses and employees until #officers arrived, who put cuffs on #suspect and immediately realize he needed medical," the tweet said. "#Police rendered CPR until medical arrived. Man transported to hospital in critical condition."
Police are prepared to treat this as a homicide investigation in case suspect does not survive, officials said.
It's not clear at this time whether anyone has been taken into custody.
The suspect has not been identified at this early stage.
Salt Lake City Police Department tweeted that Unified Police would be handling the investigation, and said it was an Officer Involved Critical Incident. Officials subsequently clarified that because the suspect was handcuffed by police while injured or suffering a medical issue, it could be classed as such.
Gephardt Daily has a crew on the scene and will have more on this developing story as information is made available.