SLCPD Inviting Public to 2nd Annual Five-O-Fest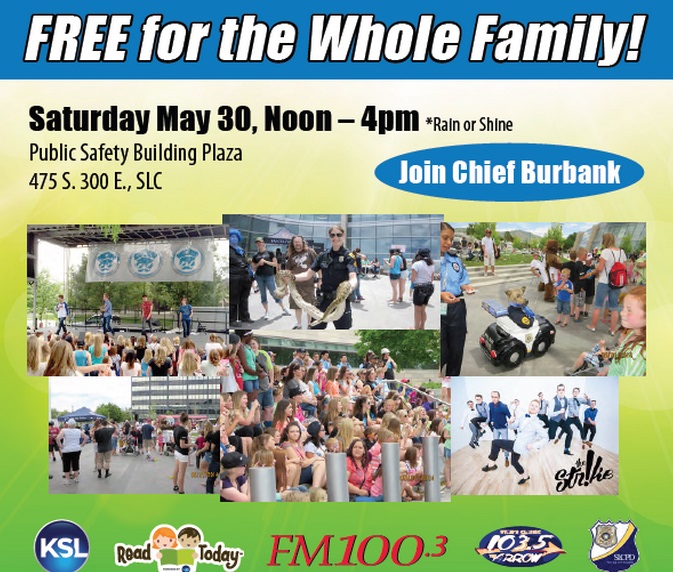 SALT LAKE CITY, UTAH – May 29, 2015 (Gehpardt Daily)  – Chief Chris Burbank and the Salt Lake City Police Department have invited the public to attend the 2nd Annual "Five–O" Fest Saturday May 30, 2015 from 12 p.m  to 4 p.m.
Five-O Fest is a free community festival for youth and their families featuring music, art, food, and activities for all ages as well as Police K9 and SWAT, the National Guard climbing wall, Fantasycon, the Batmobile, and much much more.
This year's theme is centered on community health. There will be several booths to include healthy eating habits, physical fitness, and financial health and will also feature a local band The Str!ke.
It will be held on the plaza of the public safety building 475 S. 300 East in Salt Lake.
The inaugural Five-O Fest partnered with more than 25 non-profit organizations and businesses, and had more than 500 people in attendance.