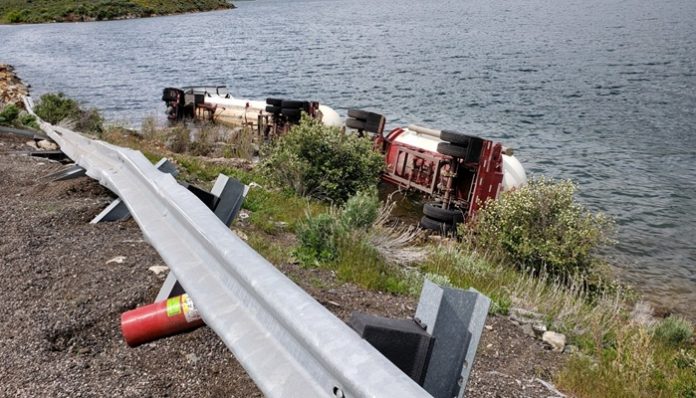 CHARLESTON, Utah, May 28, 2019 (Gephardt Daily) — State Route 189 is closed after a semi hauling butane rolled into Deer Creek Reservoir Tuesday morning.
A tweet from the Utah Highway Patrol at noon said the incident occurred at mile marker 25.
The driver was not injured, the tweet said.
"It will be a delicate clean up situation," the tweet added. "Motorists are advised to avoid the area."
Officials initially said the road was completely closed, but it subsequently reopened.
However, UHP officials tweeted at 3 p.m.: "A hard closure of SR-189 is going to go into place at 3:30 p.m. between SR-113 and Wallsburg until well into the evening. Please plan accordingly."
The investigation into the incident is ongoing and it's not clear what caused the semi to leave the roadway.
Gephardt Daily will have more on this developing story as information is made available.