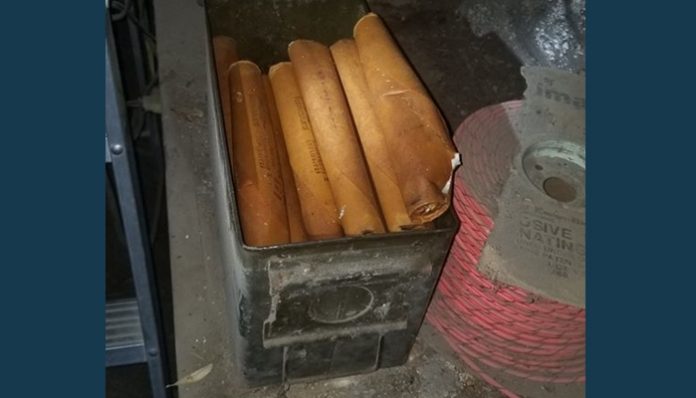 GRANTSVILLE, Utah, May 27, 2020 (Gephardt Daily) — Sticks of dynamite, blasting caps, and detonation cords were found in a home in Grantsville Sunday evening, officials said.
"Officers responded and called out the Utah Fire Authority, a.k.a. the Bomb Squad," said a news release from Grantsville Police Department. "During the investigation, several sticks of dynamite were also located."
The items were taken to a safe location and destroyed at approximately 10:30 p.m., the news release said.
"Not so long ago, dynamite was commonly used in local quarries, to clear trees from farmland, and for other purposes," the news release said. "Over time, dynamite may become 'weepy' and unstable. Though not likely, some of our older homes may still have 'forgotten' stores of dynamite in an attic or shed. Instructions on what to look for and what to do if dynamite is found is provided in the attached announcement. Please exercise extreme caution and contact the police department."
No one was injured when the items were discovered or destroyed.