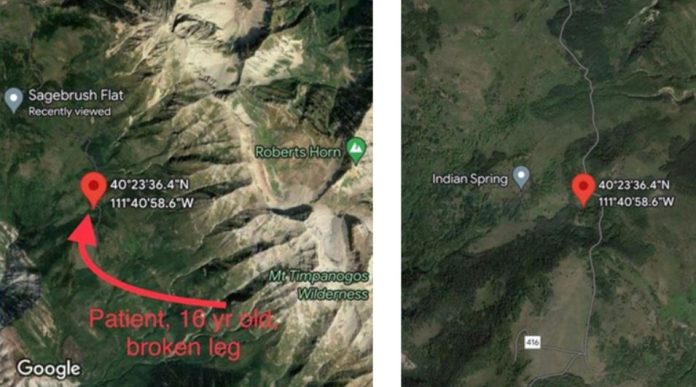 UTAH COUNTY, Utah, Aug. 28, 2022 (Gephardt Daily) — A 16-year-old boy whose leg was badly broken in a dirt bike accident Saturday in the Sagebrush Flats area, below Mt. Timpanogos, was located and transported to the hospital.
"At 12:46 he was loaded on our Stokes basket side-by-side and headed up the trail to the ambulance," Sgt. Spencer Cannon, Utah County Sheriff's Office, told Gephardt Daily, adding that the whole operation probably took 30 to 45 minutes.
Cannon said the teen's leg was badly broken, but it did not appear to be a compound fracture.
Utah County Sheriff Search and Rescue and Lone Peak Fire participated in the rescue operation, according to the original statement released by the UCSO.