Weber Teens Gaining National Attention For Live Streaming Ice Cream Truck Robbery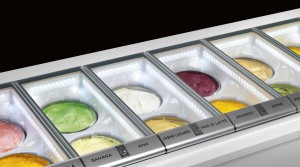 WEST WEBER, UTAH – July 14, 2015 (Gephardt Daily) – Two Utah teens have been spotlighted across the country today for the perplexing decision to livestream breaking into an ice cream truck on Sunday evening.
Just before midnight on Sunday, deputies responded on a vehicle burglary call at 4300 W. 1150 South in West Weber when a citizen called and reported seeing the crime streamed live across social media using Twitter's Periscope App.
The caller said he witnessed two teens in the video breaking into what appeared to be a semi loaded with ice cream. Deputies were able to find the two semi-trucks that were parked on 1250 South.
The driver of the semi confirmed the trailer had been full of ice cream prior to the break in.
The Sheriff's Deputy then tracked down a 16-year-old male who lived in the neighborhood who admitted to breaking into the trailer with his friend and stealing several tubs of ice cream as well as confessed to posting their caper online through Periscope.
The teen said he and his friend then went and randomly placed the tubs of ice cream on the front porches of some of their neighbors as a gift.
The deputy also spoke to the 16-year-old friend who confirmed the story.
"It was a pretty bizarre case for us," Weber County Sheriff's Office Lt. Lane Findlay told NBC News. "First time we've dealt with a crime that was broadcast over Periscope."
Findlay told Gephardt Daily that it really has turned into an interesting case as the trailers were not marked so they are unsure how they knew they contained ice cream in the first place.
"The truck was a transport truck, hauling commercial ice cream from one location to the next," said Findlay. "It was also odd they would take the ice cream and then give it away to neighbors but I guess you could call them true ice cream Robin Hoods."
Both individuals will be referred to juvenile court on burglary and theft charges.