North Korea: Girl Band's Songs More Important Than Country's Food Supply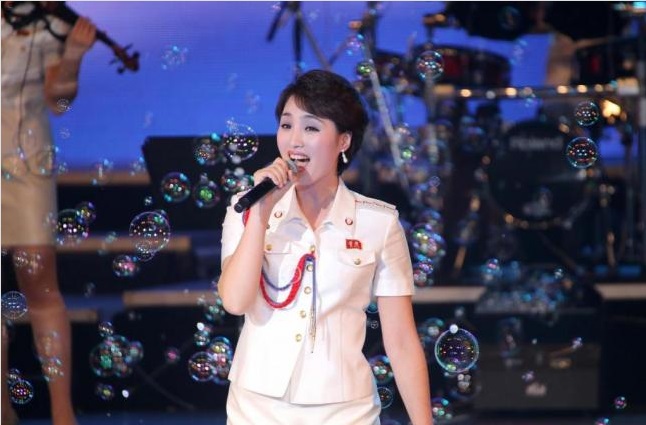 SEOUL, May 14 (UPI) — The songs of a North Korean pop group were hailed as more important than the food supply in North Korea on Thursday.
South Korean news agency Yonhap reported the claim was made on the front page of North Korea's state newspaper Rodong Sinmun, in an article that praised the 10-member girl group Moranbong.
It is believed Kim Jong Un created the band in 2012, just after he assumed power. South Korean newspaper Maeil Business reported Kim's wife, Ri Sol Ju, is the director of the band.
In the North Korean newspaper article with the headline "The marching bugle sound of the Moranbong Band," the group's music was credited with addressing the needs of a present-day revolution in its lyrics, which represents the voice of North Korea's Workers' Party.
"Today the Moranbong band is the anti-Japanese guerrilla fighters' bugle that brings the revolutionary spirit to tens of millions of soldiers and civilians," the article read.
The North Korean newspaper then said the lyrics of the band's songs are like a "textbook for life," and that "many millions of tons of food cannot compare to the strength it gives to soldiers and civilians with its teachings."
Maeil Business reported most songs commended by North Korea were songs that praised Kim Jong Un, and was a sign that the band had gone from merely exemplary to "revolutionary," or integral to the government's means of mobilizing the North Korean population.
The Moranbong band debuted three years ago in attire that was unusual for North Korean performers: skimpy miniskirts and fitted tops that echoed the identical outfits often worn by South Korean pop groups that perform in perfect synchronization.
The band's performers were last seen on April 28 and 29, performing at Pyongyang's People's Palace of Culture in revealing costumes.
North Korean Defense Minister Hyon Yong Chol is believed to have attended the event. Reports have since indicated Hyon might have been purged, or even executed.