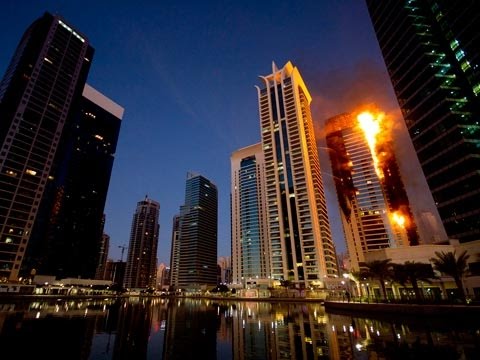 DUBAI, United Arab Emirates, Dec. 31 (UPI) — A fire abruptly broke out Thursday night at a skyscraper in the United Arab Emirates near where a major fireworks display was set to go off at midnight.
The blaze started in a mixed hotel-residential tower called the Address, Downtown Dubai — which is close to Burj Khalifa, the world's tallest building — in Dubai.
Video and images from the scene showed flames running up at least 20 stories of the tower and burning debris falling from the skyscraper.
Potential casualties were not immediately known.
"A fire has been reported in the Address Downtown hotel. Authorities are currently on-site to address the incident swiftly and safely," the Dubai Media Office tweeted.