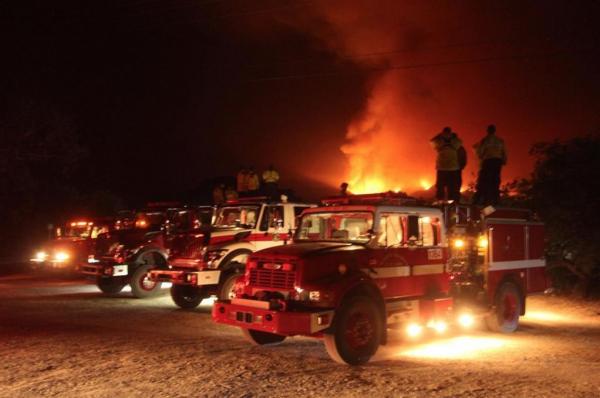 July 15 (UPI) — Officials ordered 2,700 residents to evacuate their homes in Southern California due to the Whittier wildfire, which continued to grow overnight Friday.
The fire has consumed more than 17,000 acres in Santa Barbara County northwest of Los Angeles and high winds caused it to expand overnight.
Cal Fire said the blaze is 35 percent contained, down from more than 50 percent contained earlier in the week.
It has destroyed eight homes and 12 outbuildings since it began on July 8, USA Today Network reported.
More than 1,600 firefighters are battling the blaze, including 38 fire crews, six fixed-wing airplanes and 14 helicopters, officials said.
The forecast is expected to continue to spur the fire's growth in the coming 24 hours, with wind gusts of up to 35 mph, temperatures in the mid-90s and low humidity.