FDA Denies "Big Tobacco" to Change Smokeless Tobacco Warning
May 12, 2015 – FDA has denied a Citizen Petition from R.J. Reynolds Tobacco Company and American Snuff Company, LLC.  The petition asked FDA to initiate a rule making to change one of the four smokeless tobacco warning statements currently required by the Comprehensive Smokeless Tobacco Health Education Act, as amended by the Family Smoking Prevention and Tobacco Control Act of 2009.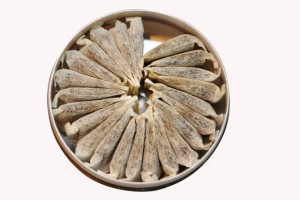 The Citizen Petition was received on July 29, 2011, asking FDA to change the current statement, "WARNING: This product is not a safe alternative to cigarettes." to "WARNING: No tobacco product is safe, but this product presents substantially lower risks to health than cigarettes."
FDA denied the Citizen Petition after thoroughly reviewing the available scientific evidence and public comments. The agency determined there is insufficient evidence to demonstrate that a change in the warnings would promote greater public understanding of the risks associated with the use of smokeless tobacco products.
A manufacturer who seeks to claim that its product poses fewer risks than other tobacco products may submit a modified risk tobacco product application with scientific evidence to support that claim. In 2012, FDA issued draft guidance on submitting applications for modified risk tobacco products, view here.
You May Also Like