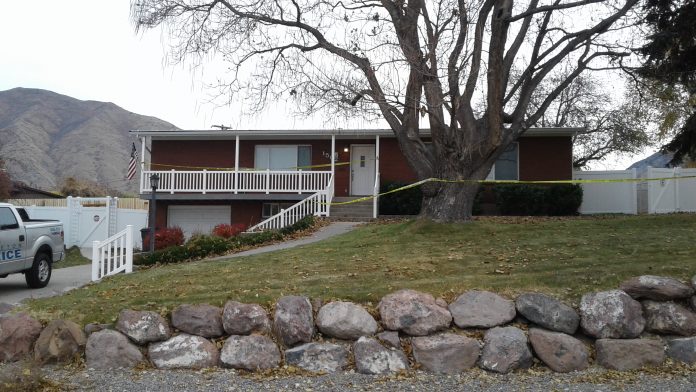 To see an update, click here.
MAPLETON, Utah, Nov. 10, 2017 (Gephardt Daily) — Four people have been found dead inside a home in Mapleton, victims of an apparent murder-suicide.
According to a statement by the Mapleton Police Department, officers were dispatched to a home at 1502 N. U.S. 89 Thursday night to check on a family which had not been seen for days.
Police say they had been called by a concerned neighbor who told them the family's vehicles had not moved, and that the house was dark. A local employer also reported to police that a person who lived at the home had not shown up for work.
Police arrived at the home around 9:40 p.m. and made the decision to enter the home.
Once inside, officers found four people dead from apparent gunshot wounds. A large dog has also been shot and killed.
Police say "one adult male, one adult female, one teenage female, and one very young male are among the victims."
Investigators have secured a search warrant and are currently investigating the situation.
Names of the victims are being withheld pending notification of next of kin.