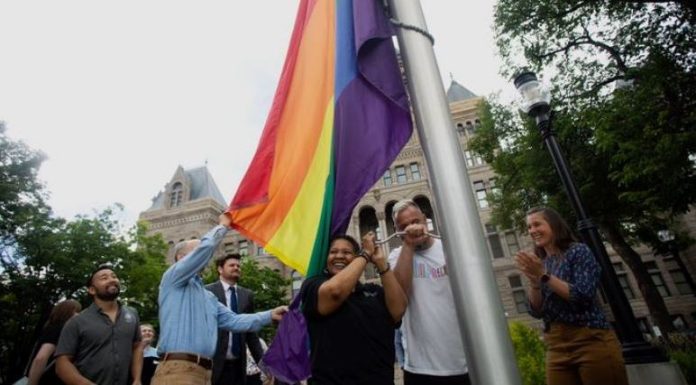 SALT LAKE CITY, Utah, June 1, 2023 (Gephardt Daily) — Governor Spencer Cox and Salt Lake City Mayor Erin Mendenhall tweeted in support of LGBTQ+ Pride Month.
"Salt Lake City is proud to be a place in Utah where LGBTQ+ love shines brightly," Mendenhall wrote, sharing a photo of the Pride flag raising.
"There are bad policies and legislation out there right now that make it unsafe and unwelcoming for all, so we'll do whatever we can to make #SLC a safe and loving place for all."
Cox issued a proclamation, topped with a personal note:
"As a state, we want a culture of hope, understanding, love, dignity and respect. Happy #PrideMonth, to all who celebrate!"
This proclamation highlighted the value of the "uniqueness of all individuals," stating that "everyone has a place." It also noted the "shared human need for inclusion, belonging and kindness." See the full text below.