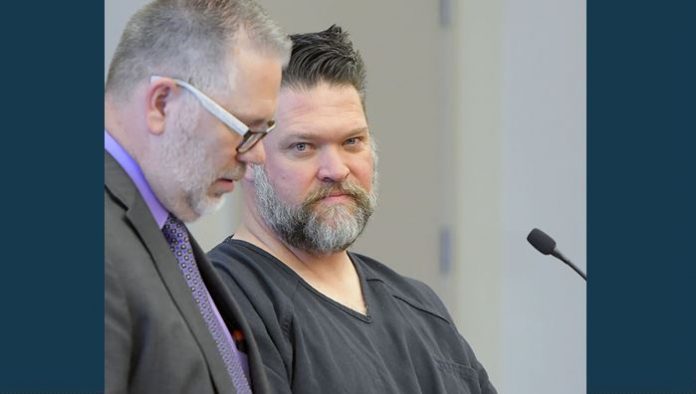 SALT LAKE CITY, Utah, June 25, 2019 (Gephardt Daily) — Months after his arrest on suspicion of trying to solicit a teenage boy for sex, Cache County resident Lonnie Kent Nyman has pleaded guilty as part of a plea deal.
Nyman, 45, the owner and president of Nyman Funeral Home, in Logan, will remain in jail until his sentencing in August.
Nyman pleaded guilty to five of 11 charges against him. They are:
Dealing in materials harmful to a minor, a third degree felony
Tampering with a witness, a third-degree felony
Obstruction of justice, a third-degree felony
Two counts of enticing/soliciting or luring a minor by Internet or test, a class A misdemeanor
The six charges dismissed with prejudice are:
Three counts of sexual exploitation of a minor, a second-degree felony
Three counts of dealing in materials harmful to a minor, a third-degree felony
Nyman, of Millville, was arrested Oct. 30, 2018 after police say he contacted a boy through a social media app typically used to set up sexual encounters.
One of Nyman's family members found photos of the teen on Nyman's computer tablet, court documents state.
Investigators say Nyman later contacted the teen again, on the same app, telling him that if authorities questioned him about the incident, the teen should say, "all we did was visit."
Police arrested Nyman again in November of suspicion of writing a bad check when he tried to post bail the first time.
Nyman was arrested a third time in March, and accused of trying multiple times to contact a witness in another case.
Nyman's sentencing in the case involving the teenager is set for Aug. 12. He still faces charges in additional cases.