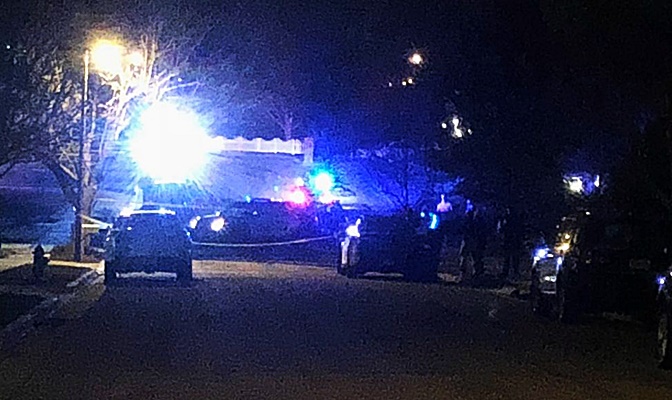 For an updated story, click here.
SANDY, Utah, March 12, 2019 (Gephardt Daily) — Police from multiple departments are at the scene of a shooting in Sandy in which two people were wounded late Tuesday night.
Sgt. Justin Nielsen, Sandy Police Department told Gephardt Daily that Sandy police officers initially responded to a burglary alarm at about 10 p.m. at a home near 900 East and 11190 South.
Scanner traffic indicated that, upon arrival, officers found a 36-year-old woman who had been shot in the chest and a 38-year-old man who was shot in the buttock.
It appears that the weapon used was a shotgun, according to the scanner.
Nielsen said the victims were transported by ground ambulance to a local hospital. Their condition was later said to be critical.
Officers from Draper, Murray, Salt Lake, and Cottonwood Heights police departments were assisting Sandy police, and a containment area was established, with canines brought in to help in the search for the suspect or suspects.
Nielsen said no one had been taken into custody as of 11:30 p.m.