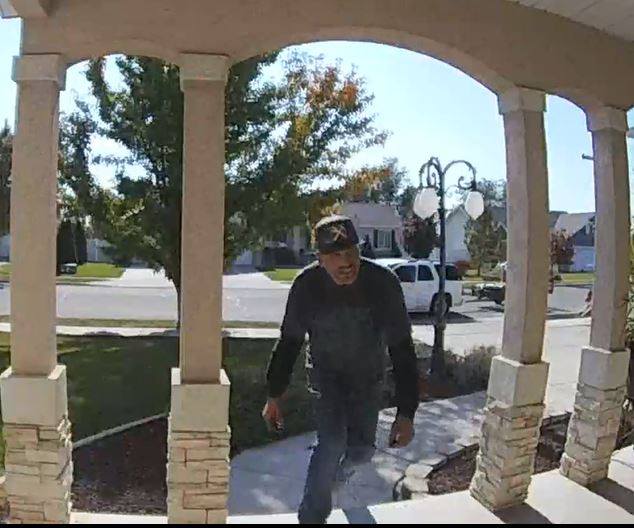 MURRAY, Utah, Oct. 18, 2017 (Gephardt Daily) — Murray Police Department is asking for the public's help as they search for a package thief.
The man allegedly stole a package from a front porch in the area of 200 W. 6250 South on Friday, and was captured by surveillance cameras, Murray Police said in a Facebook post. He then fled from the location in a white SUV.
The post has been shared 313 times on Facebook.
Anyone who recognizes the man or has more information is asked to contact Detective Marcus Dewald at 801-264-2571, or dispatch at 801-840-4000. You can also Murray Police a message on Facebook; reference case # 17C019409.