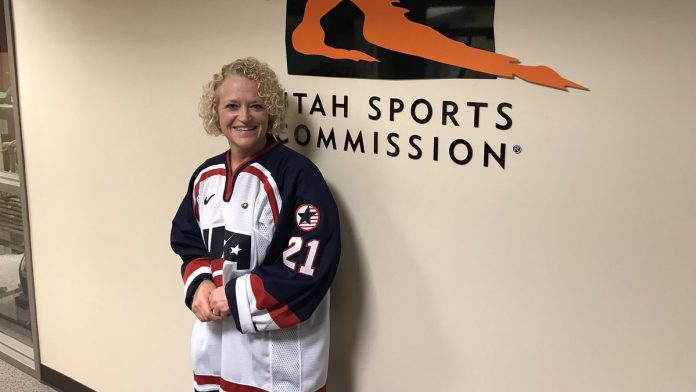 RENO-TAHOE, Nevada, Nov. 12, 2018 (Gephardt Daily) — Reno-Tahoe has pulled out of the running for the Winter Olympics — leaving Salt Lake City and Denver as the possible U.S. hosts.
The Reno-Tahoe Winter Games Coalition said in a news release Monday that hosting is not financially feasible for the region. The Coalition also declined a bid invitation from the United States Olympic Committee to participate in an accelerated process to decide the next U.S. city to host.
The USOC is set to conduct site visits before Thanksgiving as well as polling to determine public support before making a choice for a future Winter Games, most likely 2030, by the end of 2018.
"We have maintained from the start that a Reno-Tahoe bid would have to make sense economically, environmentally and socially," said Brian Krolicki, RTWGC board chairman, in the news release.
"Given the parameters and conditions presented, we cannot make the numbers pass muster. To continue, at this point, would be untenable and unwise."
The RTWGC said it was honored to have been included with Denver and Salt Lake City as a possible host for the 2030 games and that it reviewed the process with "significant deliberation" and didn't come to the decision "lightly."
Salt Lake City Mayor Jackie Biskupski  tweeted in response to the news Monday morning: "Salt Lake City continues to be ready, willing, and able!"
Back on Oct. 30, Biskupski tweeted: "Q: Why is #SLC the best place for a future Winter Games.
A: How much time you got?
READY:
well-maintained venues and Games-ready infrastructure
WILLING:
80% + public support
ABLE:
expertise from 2002 & thousands of volunteers ready to go!"
Officials from the USOC are set to visit Salt Lake City Wednesday to tour potential venues.
Biskupski and Gov. Gary Herbert are scheduled meet the USOC officials at the University of Utah's Rice-Eccles Stadium, where the 2002 opening and closing ceremonies were held.
The 2022 Winter Olympics will be held in Beijing, China and the 2026 Winter Games will be hosted by Stockholm, Calgary or Italy — their respective bids were ratified by the USOC in October.