SALT LAKE CITY, Utah, March 5, 2016 (Gephardt Daily) — Christopher Ruud likes to joke that he was born backstage in a theater, but as someone who's danced professionally since the age of 9, he's really not too far off.
Now, at the age of 38, the Ballet West star is at the pinnacle of his dancing career, as both a performer and as a mentor to his fellow dancers.
Known for his tireless dedication to his craft, the Ballet West principal is now contemplating his next move in the world of professional dance, a road that he and his family have traveled for more than 50 years.
Gephardt Daily sat down with Ruud to talk about his family, his work, his love for Ballet West, and the personal satisfaction he finds in his own quest for artistic excellence.
His father's son
Ruud is ballet royalty, which is why he says he was "literally" born backstage.
"Well, I guess 'literally' is a little strong. I was actually born in a hospital, but I grew up backstage, so you could the count the trajectory from there," he laughed.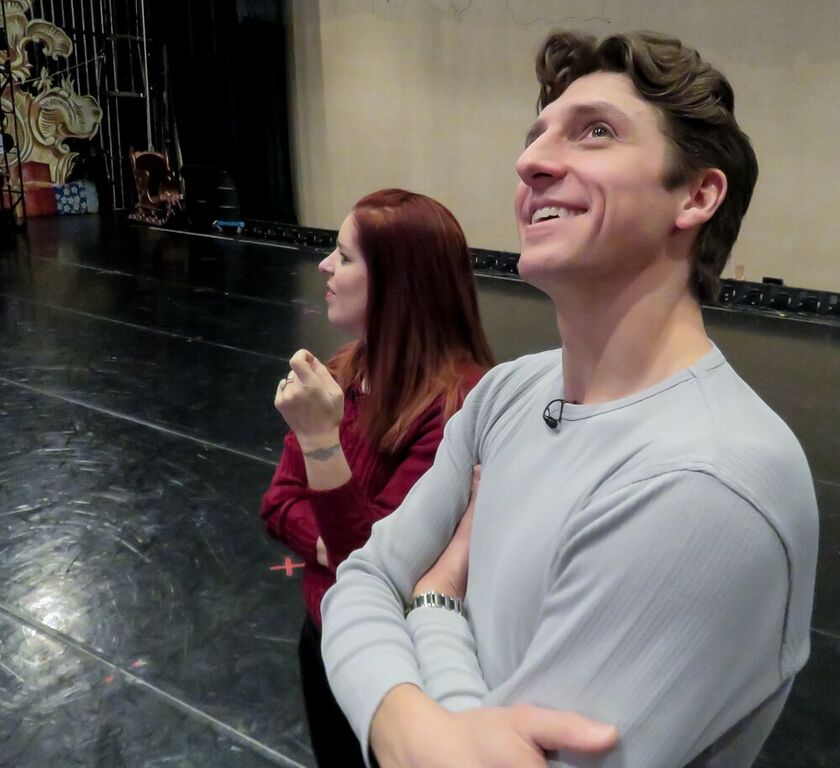 As a principal artist at Ballet West, Ruud has danced several starring roles that his father, Tomm Ruud, performed during his tenure as a Ballet West principal artist in the 1960s and '70s.
Tomm Ruud performed for 10 years with William Christensen's Ballet West before joining the San Francisco Ballet in 1975. He was made a principal dancer by the San Francisco company in 1986. One of his most popular roles was that of Drosselmeyer, the elderly uncle in "The Nutcracker."
Six of Tomm Ruud's ballets are in the San Francisco company repertory, including "Mobile," the subject of a short film, "Balances," which was released in 1981.
"There was a class field trip or something and Ballet West was on tour and he saw (the company) way back in the day and he decided, 'Wow, I want to do that,' and transferred from the University of Wyoming to the University of Utah, and started in the dance program and here we are today," Ruud said of his father.
Early arts exposure
As a child, the younger Rudd spent time backstage at San Francisco Ballet, and absorbed the art of professional dance, performance and stagecraft.
"I grew up backstage watching my dad on stage, and I grew up in San Francisco Ballet School with my mother teaching ballet classes," he said. "As a kid I was vaguely aware of them being dancers, as I grew older I was more aware of them being dancers, having the dances with Ballet West, and how my dad then went to San Francisco… I was very intrigued by the story… of how he found dance."
"'The Nutcracker' is really quite special for me and my family. A lot of memories. 'Cause you know, when I was finally old enough to be in the production and my dad was the Ballet Master in charge of staging the kids part in the San Francisco ballet production, so there I was in rehearsal with my father setting it.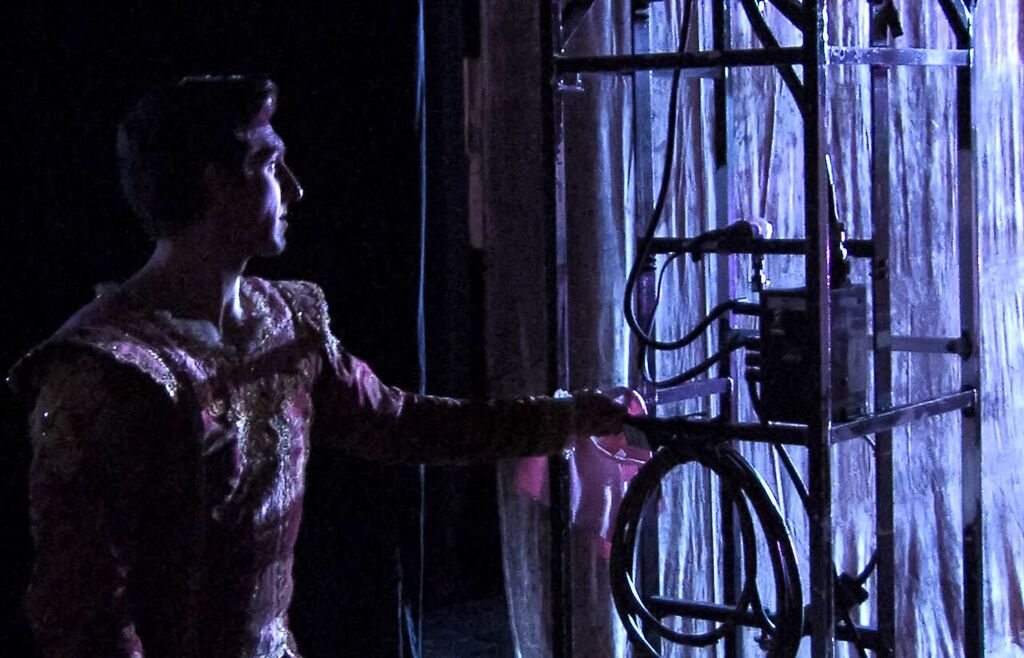 "And he was also doing the part of Drosselmeyer, so we would dance together sometimes, a lot of great memories of 'Nutcrackers' and performance days… a lot of waiting… going to get lunch with my dad between shows.
"It was a magical time in my life actually. It was kind of wonderful. And it's funny how 'The Nutcracker,' every time I hear that overture it brings back those fond memories from that time in my life."
Tomm Ruud died of AIDs-related causes on Feb. 28, 1994, at age 50. Chris was 16.
Partnering skills
Christopher Ruud was named principal dancer at Ballet West a decade later, in 2004. He has spent the last 18 years as a Ballet West dancer performing a huge range of classical and contemporary repertoire at home, all over the United States and internationally.
The younger Ruud is is known for many facets of his dance, but foremost among them, perhaps, is his talent as a partner.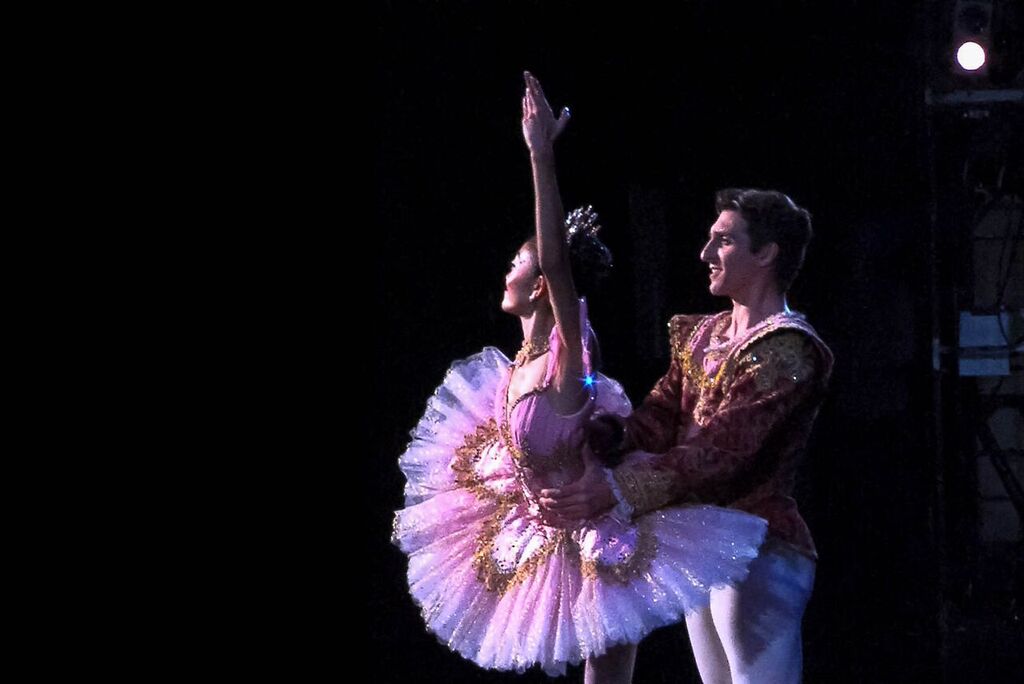 "This job is all about the people you are dancing with," he said. "You know, you can't do this alone. There's so many cogs in the wheel of the machine. What I really remember and cling to the most is the camaraderie, especially during 'Nutcracker,' and especially during the winter, and the cold months. 'Cause you always seem as though you're packed in and huddled in the the theater."
"Partnering is my favorite thing about my job," Ruud said. "My father was an incredible partner, and I watched him partner. He taught me partnering when I was a young student.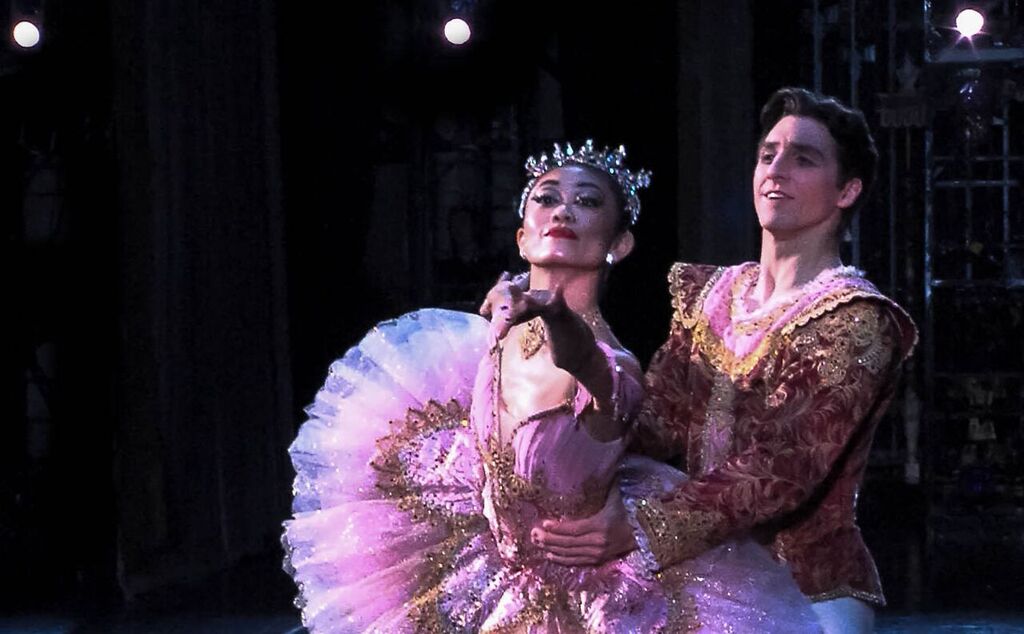 "Every time I watch any dance on stage, my favorite part to watch is the partnering, the intricate, the delicate, the athletic — any kind of partnering you can think of. It's just fascinating, because dance is incredible, and you watch somebody's body doing something and then you combine two people dancing together."
Principal dancer Beckanne Sisk, who has partnered with Ruud in multiple full-length ballets, said: "I was very lucky to have him as my first partner for a full length. He'd done so many before. He knew how to do it. He had great things to say. He's a wonderful partner, so that helped me learn to partner.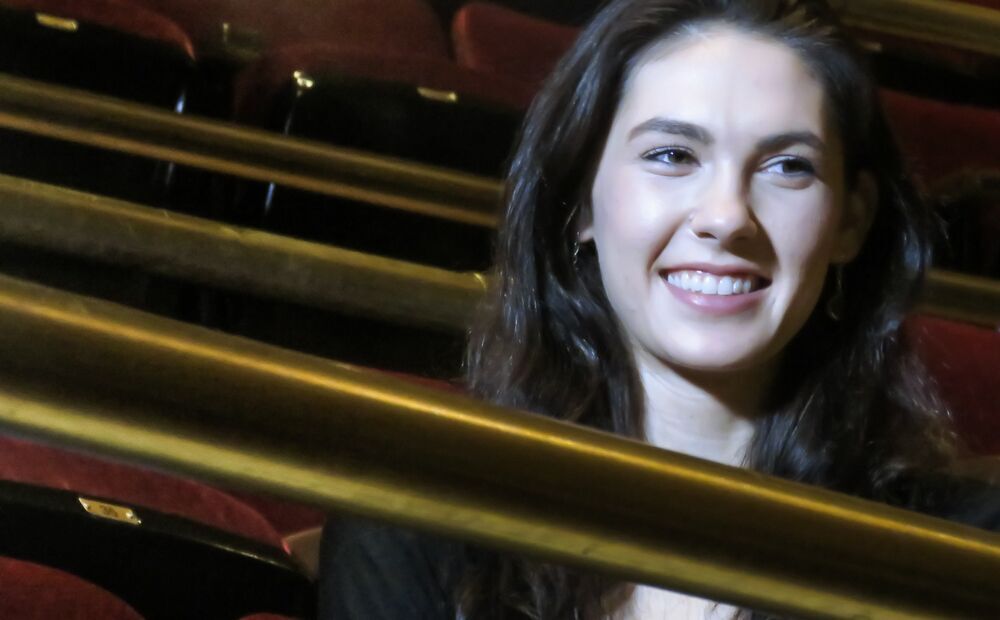 "If it hadn't been for him I don't know how it would have gone for me. He really helped. You know, I was 19. It was my first year in the company. I didn't know how it worked, so having him be there and sort of talk me through everything and having him who wasn't nervous on stage ─ just having that to look at, it was like, 'OK, I can relax.' It was awesome.
"He cares so much," Sisk said. "For him it's not just about his solo, or how he dances by himself. He cares more about how the partnering goes, and taking care of the ballerina and making sure I look great… every step… I mean you don't find that everywhere. For someone to care so much and work so hard to make you look good. It's just… it's hard to find.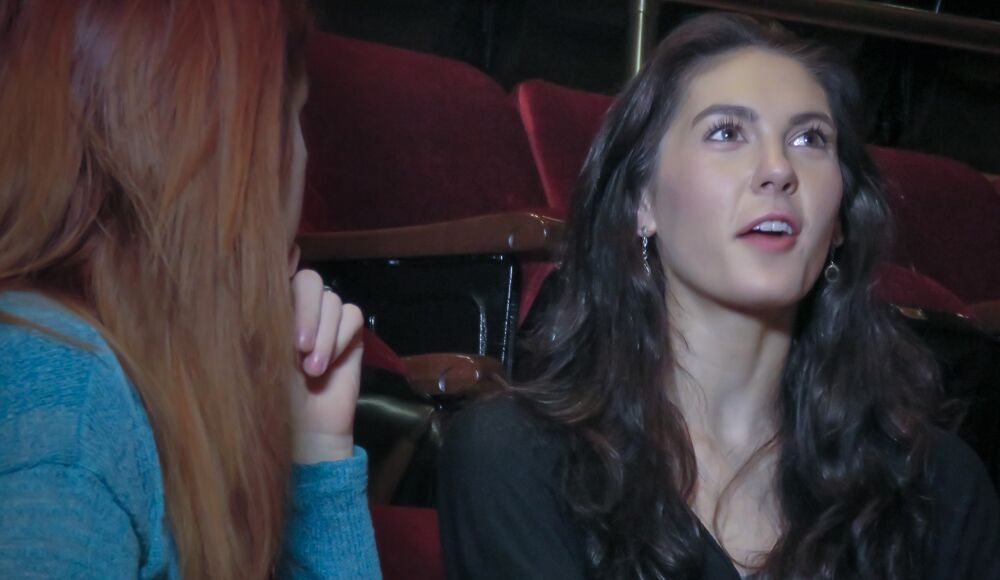 "We'll get out there and we'll be talking and laughing on stage because we have so much fun together, like the energy, and we just feed off each other and we just look at each other, and we're laughing, and we just get out there and we do it, and have so much fun… I'll never find that again."
Finding the joy
Ruud said in the course of his decades long career he finally learned to find the joy in his dance.
"I used to be so manic, it all had to be so perfect," he said. "… and you know what… life just needs to happen to you. It's the same thing in dance. This is art, this is beauty, so you just have to let it happen and find the joy in it and not be too rigid or that comes across on stage.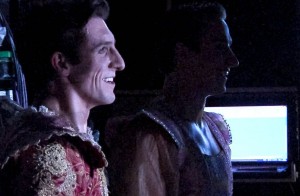 "I was really an overactive, hyperactive kid, so my mom had to find something to do with me," he said. "So she tried gymnastics when I was about 5, and lo and behold, I became a youth gymnastics competitor and I went to state and I went to all this stuff.
"I started ballet at 8 and I was kind of doing both things for a while and then we had to make a decision because school was getting more serious."
Ruud said he kept with ballet until he got into high school, then took a short hiatus when he found he loved acting.
"I think part of me really missed the stage and the theater and the kid of people that surrounded that, so I gravitated towards that a little bit, especially at the end of my high school," he said.
Ruud then got into the University of Utah's renowned Actor Training Program.
"I showed up and I'm like, 'Oh, wow, I've got go make my own decisions, what am I going to do now?' I went 'Why Not?' I'd heard so much about the Actor Training at the University of Utah, why don't I give it a shot?'"
His father and his mother, Mary Wood, née Bird, had graduated from the U of U Ballet Department in the 1960s with BFAs, and his dad earned an an MFA.
"The Ballet Department asked me to be in their production as a non-major dancer because ballet would always need more guys," Ruud said. "And so I did a few shows with them as a non-major just to fill in, and they said, 'So, would you like a scholarship? Would you like to be a dancer?' So I took the leap and went, 'OK, I'm going to be a dancer.'
"I remember talking to my mom about it, and I'm making the conscious decision that this is what I'm going to do, but not just do. I'm going to go for it."
And in true Ruud style, "going for it" means total, absolute, unwavering commitment.
On the path
"Anyone who knows me… I have two speeds, zero or a hundred," he said. "There's no kind of inbetween. And actually, when I really, really try to remember the moment when I decided it was, 'OK, I'm gonna go for this,' this is sort of how my life began."
Ruud said part of the weight of that was decision was trying to reconnect with the paths his father had walked as a dancer, even though he was no longer alive.
"It was an interesting parallel, but not parallel, to be in the same place and striving for the same things, but very different," he said. "I think his journey to become a dancer, and to finish school, and to be in Ballet West, was vastly different than mine.
"At the same time, being here and trying to become a dancer, and try to get into Ballet West and to audition ─ it reconnected me. It forged a connection that I wouldn't otherwise have had with him, since he died in '94."
Ruud said he turned the pain of his father's death into a positive driving force.
"I held onto it a lot. It was really painful and really awful, and just sort of this giant empty void that I was trying to deal with. He was just such a huge part of my life, such a great hero and friend as well as father."
Recently, Ruud has enjoyed success as a choreographer for Ballet West, having his ballets performed in the "Innovations" program and at the annual gala performance, garnering such awards as a New York Choreographic Institute Fellowship as well as several NEA grants.
Artistic director of Ballet West Adam Sklute, who joined the company in 2007, said he could recognize Ruud's skill immediately.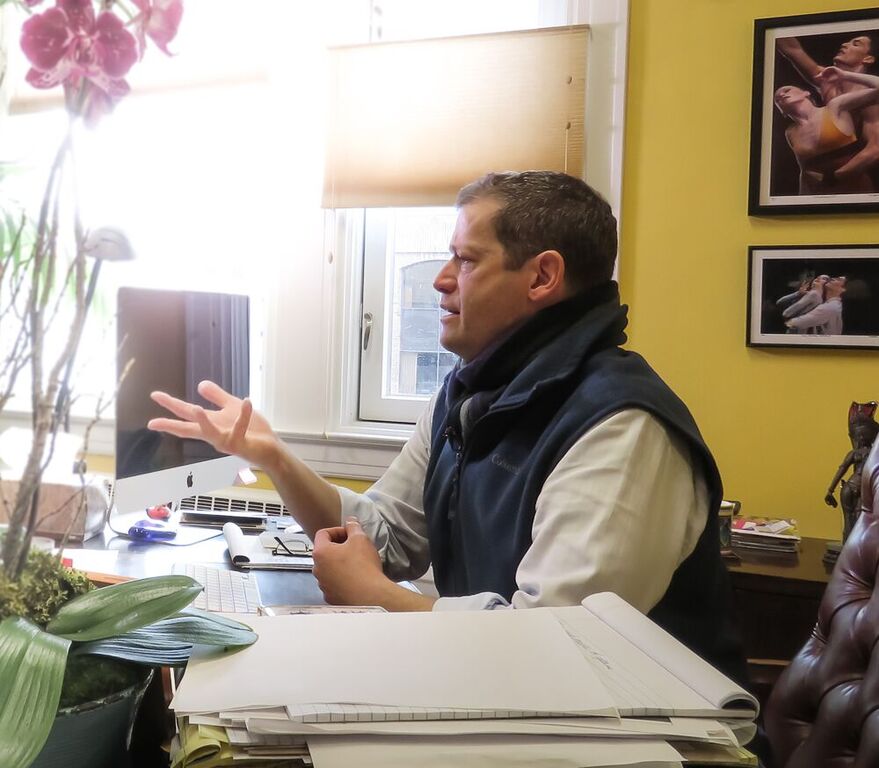 "I could tell right away he was a leading man I was going to want to work with and would need for the company," Sklute said. "I could see why he was such an asset and such an artist.
"Chris is a remarkable theatrical creature. His instincts on stage are so spot on. He knows exactly how to be, exactly how to angle himself and how to present himself. Chris is truly a creature of the theater, when he is on the stage he is a creature in a different capacity than us normal mortals."
Sklute said he feels his next role, with regards to Ruud, is to help mentor him into the next phase of his career.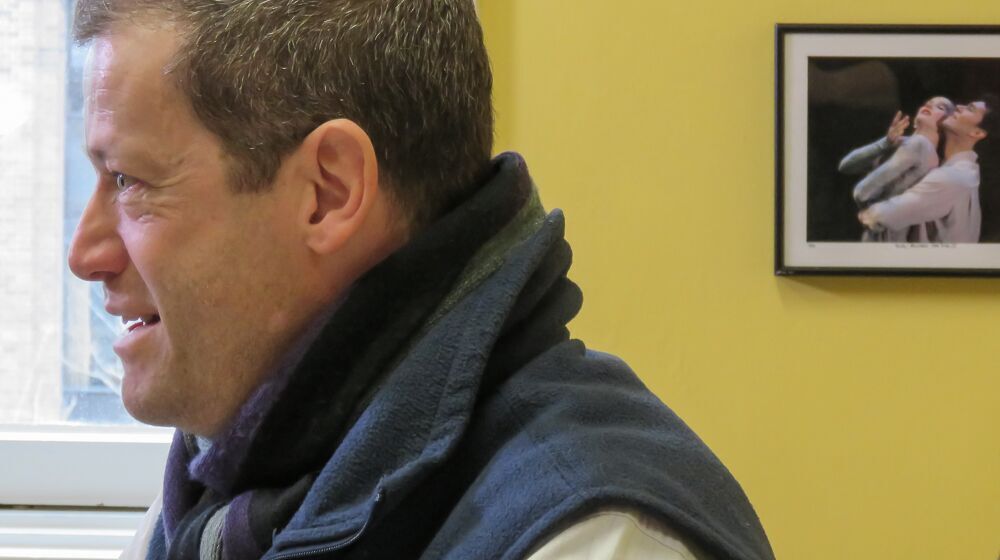 "As he reaches the zenith of his performing career as a dancer and now is starting to consider transition into his future in some aspects of ballet," Sklute said.
Living the legacy
Ruud said of his father, Tomm: "I want to harvest the energy of the things that he's done and the places he's been. It imbued me with a lot of pride and a sense of honor, but as the years have gone on and I've sort of come to peace with his passing you know I've had to realize this is not for him, its for me!"
He laughed.
"I'm doing this because I want to and because I recognize what it is to be an artist and a dancer, and what an incredibly difficult and great endeavor it is to really try and own this and perfect this and inspire people through your performance," Ruud said.
"My favorite part about this, every time we take the stage it is a one-of-a-kind, living, breathing piece of fine art," he said. "It's only happening at that moment and it's never going to happen again, not in the same way.
"So, if you own your part in that moment, in that performance, and realize that it might be the same ballet you've done a hundred times, but it is absolutely unique in that moment, and realize the audience is sharing it with you and if you can really open your mind to that moment, and enjoy what it's like to be a part of it, it is the first time every time, and it's the audience's first time every time, and I think that's what makes it such a great thing to do, you know, being a part of living, breathing art every single day.
"You're all working towards this common goal, and that's really what I remember most, not the specifics, but just the general feeling of family and community with your fellow dancers. That's really what I want to take away from this… and it's funny how it never changes. It's always been like this, from I'm 9 until I'm 38, it's always been like that among the dancers."
Ruud's next appearance with Ballet West will be "The Nijinsky Revolution" at the Capitol Theatre from April 15 to 23. For more information click here.
To see backstage images of from the wings of Ballet West's 2015 production of "The Nutcracker, please click on the photo gallery below.
Christopher Ruud and Ballet West