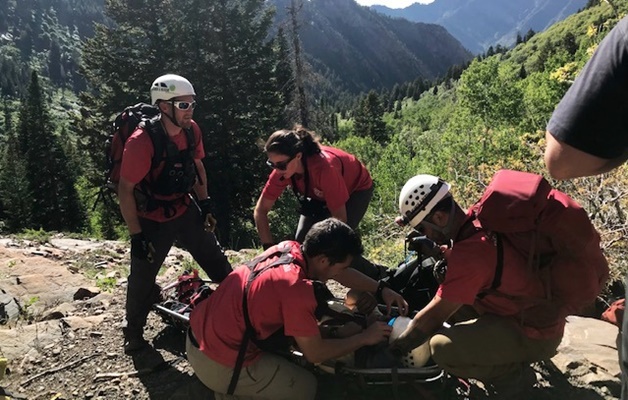 SALT LAKE COUNTY, Utah, June 25, 2019 (Gephardt Daily) — Salt Lake County Sheriff's Search and Rescue, along with Unified Fire Authority personnel, assisted two hikers in separate incidents Monday near Lake Blanche.
At about 3:30 p.m., SAR was called to help a 59-year-old man who injured his ankle when he slipped on a snow field and slid into a tree, SAR said in a Facebook post.
The man was hiking with his family near Lake Blanche when he fell. With help from family members, he managed to hike to just below the reservoir before he could go no farther.
A member of the family went down the trail to get a cell signal and called for help.
SAR and UFA went up the trail and brought the man down with a litter and wheel.
"On the  way up several SAR members had to stop and assist another hiker on his way down who was dehydrated and having cramps," the post said.
All teams got off the mountain by about 8:30 p.m.