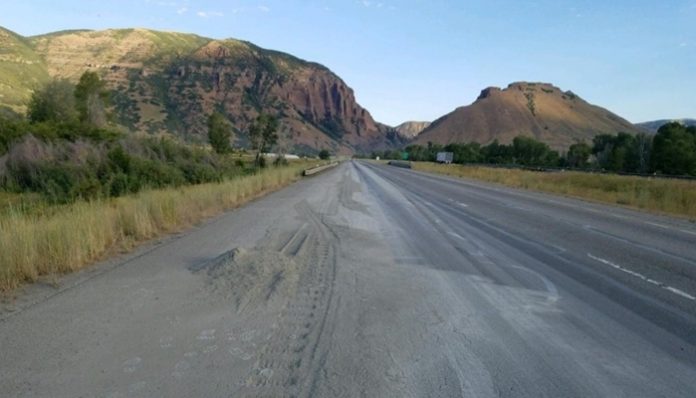 HENEFER, Utah, July 22, 2019 (Gephardt Daily) — Traffic was rerouted from eastbound Interstate 84 in Henefer after powder cement spilled on the freeway Monday morning.
The Utah Department of Transportation tweeted at 7 a.m. that the spill was at mile post 115, and eastbound I-84 was closed at mile post 112. Henefer Main Street was used as an alternative route until the spill is cleared.
"The substance spilled on eastbound I-84 in #Henefer has been confirmed as powder cement," said a tweet from Summit County at 9 a.m. "The Utah Highway Patrol will continue to reroute traffic through Henefer until clean up is complete."
Gephardt Daily will have more on this developing story as information is made available.