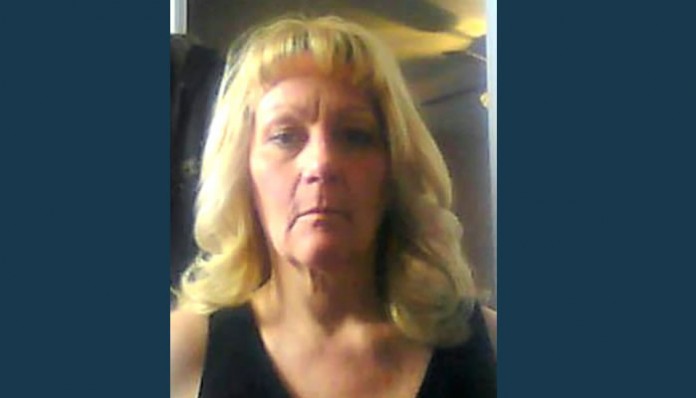 KEARNS, Utah, April 11, 2016 (Gephardt Daily) — A 57-year-old cyclist who died Sunday night after she was hit by a car in Kearns has been identified.
Connie Stewart Marconato, from Kearns, was not wearing a helmet at the time of the accident and sustained severe head trauma, officials said in a news release. Police were initially unable to identify her until they obtained her identification through fingerprint analysis. Marconato's next of kin has been notified.
Unified Police Det. Jared Richardson said officials received a phone call of an auto-pedestrian accident at the intersection of 5415 South and Northwestern Avenue (4700 West) at approximately 9 p.m.
The victim was wearing dark clothing and was crossing the intersection while riding her bicycle through the crosswalk when she was struck by the 2007 white Hyundai passenger car, driven by an adult male.
"From what we understand, the vehicle was traveling southbound on Northwestern Avenue, went to make a left turn onto 4515 South, (and) the woman on the bicycle was crossing from the north side of 4515 South to the south side when she was struck by the vehicle," Richardson said.
"The woman on the bicycle was taken to a local hospital by ground, in critical condition, suffering from extreme head trauma."
UPD later confirmed the victim died at the hospital.
Police said Monday the cause of the accident is still under investigation; however, their investigators and reconstructionist say that based on the preliminary investigation, visibility may have been a factor.
Richardson added: "As we get into the summer months and it starts to get warmer, at all times of the day and nighttime, we want to caution both bicyclists and drivers. Bicyclists, make sure you have the proper equipment, red light flashing to the rear, headlight flashing to the front, or illuminated to the front so drivers can see you. Wear visible clothing, make sure your bike has the proper safety gear on it, wear a helmet and safety equipment to ride your bicycle.
"Drivers, you've got to be aware of cars, but also bicyclists. Pedestrians will be walking more as it gets warmer, even though you have a light to turn, make sure the intersections are clear, and yield to those, make sure they get all the way through the intersection before you make your turn."