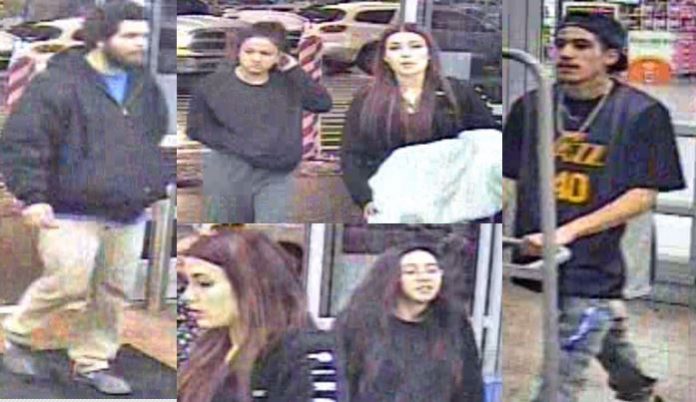 LOGAN, Utah, Dec. 28, 2017 (Gephardt Daily) — The Logan Police Department was in no mood for foolishness after several suspects were caught on video entering a Walmart, obtaining a dolly, and using it to transport a large-screen TV they had not paid for to a newly stolen car.
In a Facebook post Thursday morning, police asked for help identifying the people in the photos.
"PLEASE share this post with all your friends," the statement said. "We'd like to have a warrant drafted for their arrest by 5 p.m. today."
Five hours later, LCPD added:
"Okay community. With your help, we've got NAMES!! December 28,2017 3:30pm. With your help it only took us 5 hours to identify them."
The original post stated:
"These miscreants walked into Walmart and loaded up a 65-inch UHD television," referencing the Dec. 20 incident.
"They then proceeded out the door without paying for it. They loaded the stolen TV into a stolen dark colored Hyundai Sonata with Utah license # of B776AX. This vehicle was stolen from the Roy Utah area on Dec. 20 as well."
Anyone who may have information regarding the thefts or the suspects is asked to call Detective Fowler at 435-716-9486. You can remain anonymous.