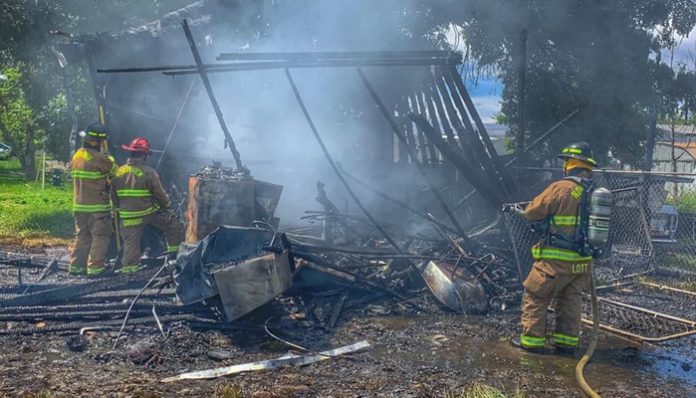 HARRISVILLE, Utah, June 4, 2019 (Gephardt Daily) — Crews battled a "heavily involved shed fire" in Harrisville Monday afternoon.
"B shift was paged to a heavily involved shed fire at the 2400 block of 750 West in Harrisville this afternoon," said a Facebook post from North View Fire District.
"Reports were that a house was threatened by fire. Upon our arrival units found a fully engulfed shed, with no immediate threat to the house."
Harrisville crews were joined by Ogden Fire Department. Other units, including Riverdale City Fire Department and Weber Fire District were cancelled, the post said
The cause of the fire is still under investigation.