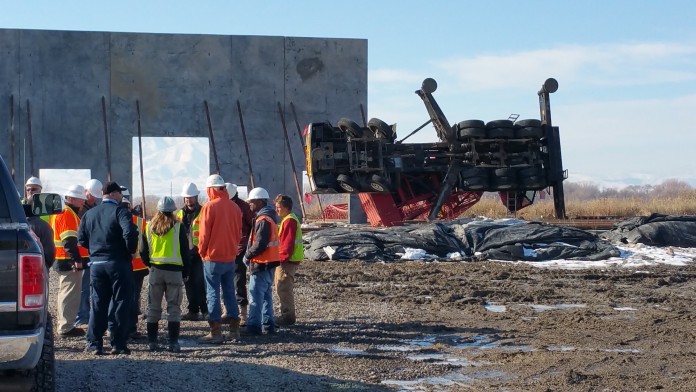 AMERICAN FORK, Utah, Jan. 26, 2016 (Gephardt Daily) — One man is dead after industrial accident Tuesday that involved a crane that tipped over, causing a cement wall to fall.
"At approximately 9 o'clock a call came in," said Cpt. Michal Cieslak, American Fork Fire Department. "On arrival we found a crane tipped over. They were setting a cement slab wall. It took down another wall, and we did have a fatality."
The accident happened near 870 S. Auto Mall Drive. Cieslak did not release the victim's name, but did say he was in his 20s.
"At this time, OSHA (the Occupational Safety and Health Administration) is investigating, and we are helping with that investigation," Cieslak said. "We're just waiting for information also."